The Most Sustainable Development In Europe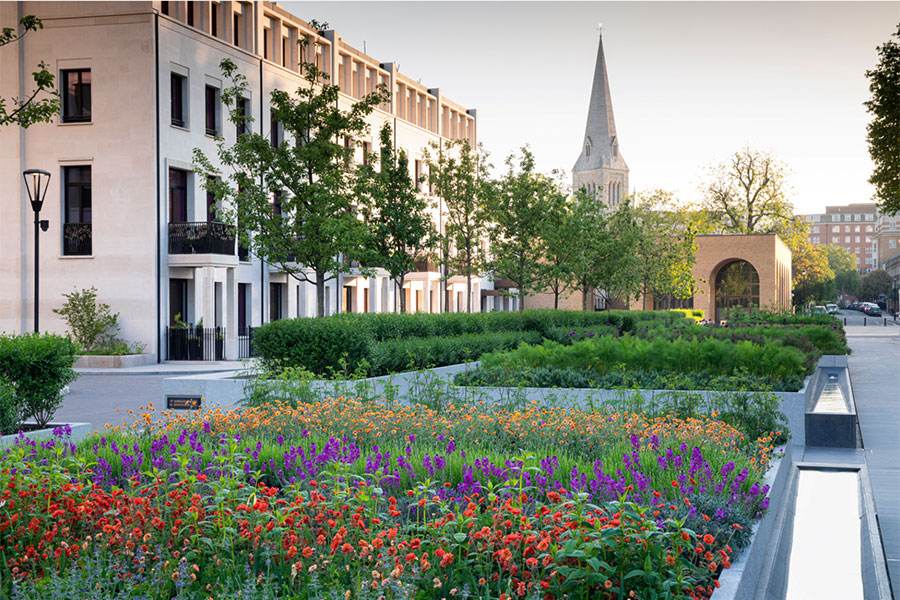 Renowned developer Qatari Diar Europe LLP's ambitious Chelsea Barracks development has been awarded LEED Platinum certification. As the benchmark for green building certification, LEED Platinum status confirms the development's sustainability agenda.

Sustainability has been a core driving factor in the evolution of the wider masterplan delivering a comprehensive framework for green building design. Chelsea Barracks is now not only the most significant development in Central London for decades combining state-of-the-art contemporary living in a historic setting, but also the most sustainable development in Europe, and one of only 16 developments in the world to reach this standard.

"Sustainability is at the heart of Chelsea Barracks and was a key consideration in the planning and implementation of the Masterplan. We are extremely proud to be awarded LEED platinum status which, as the first scheme in Europe to achieve it, is a testament to our commitment to creating a development that sets a new standard for sustainable living in London." Tariq Al Abdulla, Chief Development and Project Delivery Officer at Qatari Diar, Europe & America.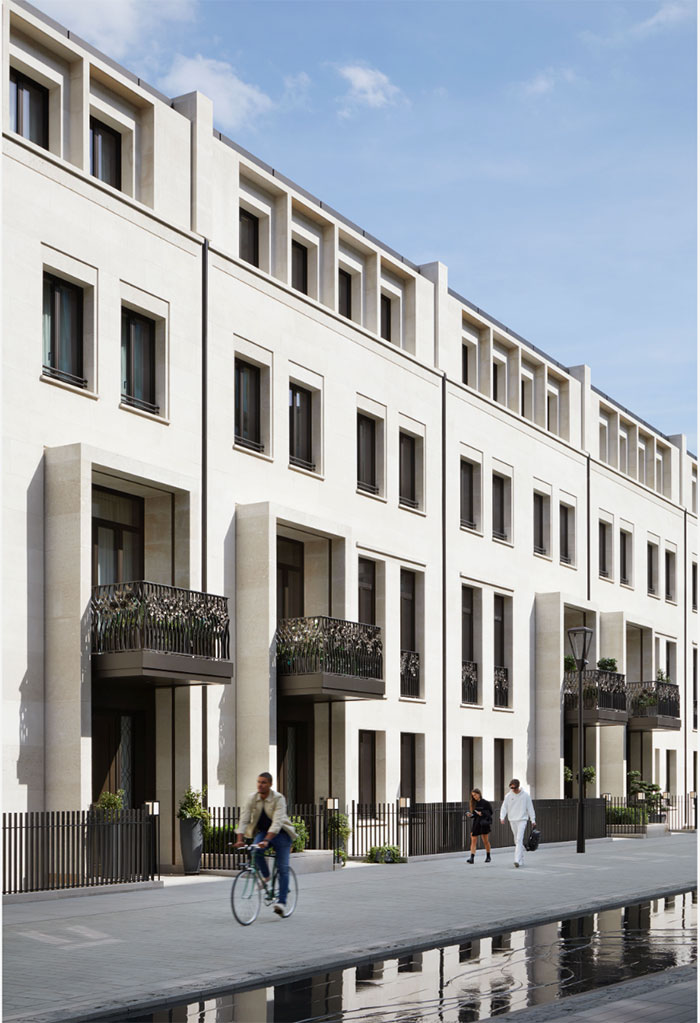 Chelsea Barracks' design principles respond to the needs of its occupants, wider community and also the long-term sustainability agenda. Sustainability is an increasing consideration for modern prime residential buyers seeking low density, greener lifestyles within city centres. Affluent buyers actively seek that wellness-focused design is integrated into buildings and. living spaces, along with access to amenities and nature.

Achieving LEED Platinum ensures existing residents and future tenants will occupy healthy, future proof homes. It is the highest global standard of sustainability to be judged on and has set a new benchmark for developers around the world.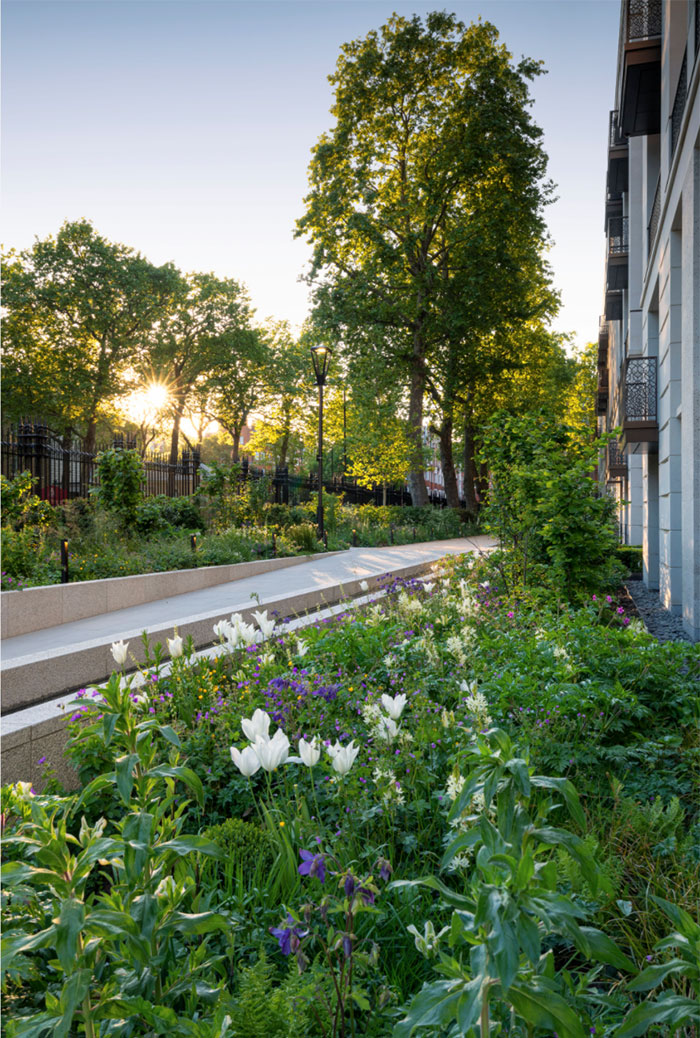 "With residents settled in and the development evolving as it becomes rooted in the heart of the Belgravia community, we can see how the sustainable features and considerations positively impact the lives of both Chelsea Barracks residents and wider London. Future-proofed for the changing needs of the modern world, we're looking forward to seeing how this will continue to enhance lifestyles for years to come and shape our approach to sustainable living in London and beyond." Tariq Al Abdulla, Chief Development and Project Delivery Officer at Qatari Diar, Europe & America.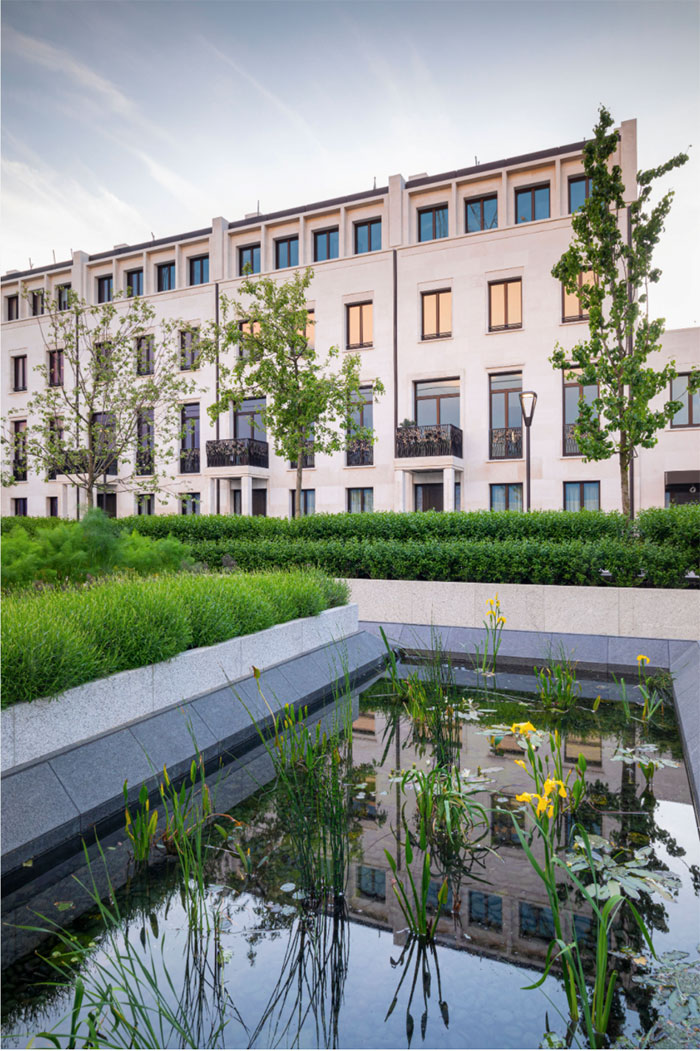 The Chelsea Barracks masterplan set out to create traditional Belgravia garden square living with an unprecedented five acres of Central London green space. For the first time in 150 years, the public spaces created throughout the Chelsea Barracks site are accessible. The gardens highlight surrounding historic views, with the buildings thoughtfully positioned in the spaces between. 40% of the overall development site was allocated to create seven publicly accessible gardens planted with native species, culinary and medicinal plants, and inspired by the nearby Chelsea Physic Garden. The addition of these green spaces adds immense value to residents and the local community in this newly revitalized part of Belgravia.

"As the first project within Europe to achieve LEED ND (Neighbourhood Design) certification at the Platinum level, Chelsea Barracks paved the way for integrating sustainability into masterplanning. The certification process we contributed to applies sustainable development thinking and practices across all aspects of masterplan and building design, including: permeable and accessible streets, urban greening, public access, open space provision, biodiversity and many other things leading to better air and environmental quality." Henry Squire, Partner at Squire & Partners.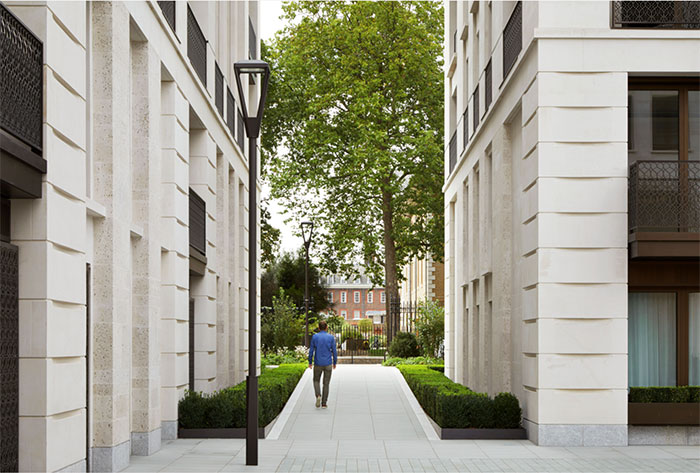 The design of Chelsea Barracks' collection of super-prime residences, amenities and public spaces are leading the way in green building practices. The developers and architects, ambitiously adopted LEED certification benchmarks from the early planning stages, and are, now fully realised. Adopting these principles resulted in healthier interior and exterior spaces for existing and future residents.

"Many of these things have now become a part of the standard vocabulary for developments, but at the time it was a new way of looking at masterplan design. To achieve LEED Platinum onthe development required a focussed and holistic approach to every aspect of the public realm and building design. We believe that this process brought an additional quality to the masterplan and demonstrates that committing to this level of sustainability can deliver significant value to a project, as well as responding to the demands of climate change and reduced carbon emissions. It is a pioneering project and we are extremely proud of the result." Henry Squire, Partner at Squire & Partners.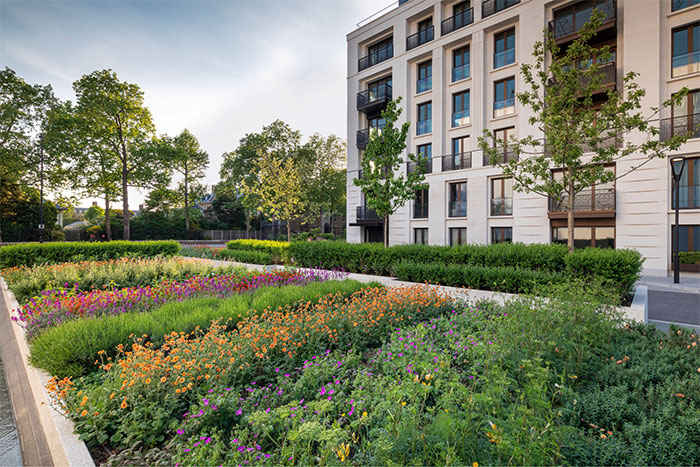 Chelsea Barracks key points for achieving LEED Platinum status include:
Accessibility to nature and spaces for social interaction for residents and the wider community
The wide use of Portland stone; a sustainable material with a long lifespan and a much lower embodied carbon than alternative materials
Generous daylight levels and connections to the outside through substantial windows and balconies
Ample cycling facilities and electric charging points
Sustainable landscape strategies included planting native species, increased biodiversity, and irrigation through water collection
Installation of Green Roofs
Aggressive recycling of greywater for WCs and washing machines and rainwater for irrigation.
Sustainable lifestyles are ensured through equipping apartments with metering to inform owners of daily energy consumption
Low carbon centralised infrastructure with CHP (combined heat power),
GSHPs (ground source heating system) and solar PVs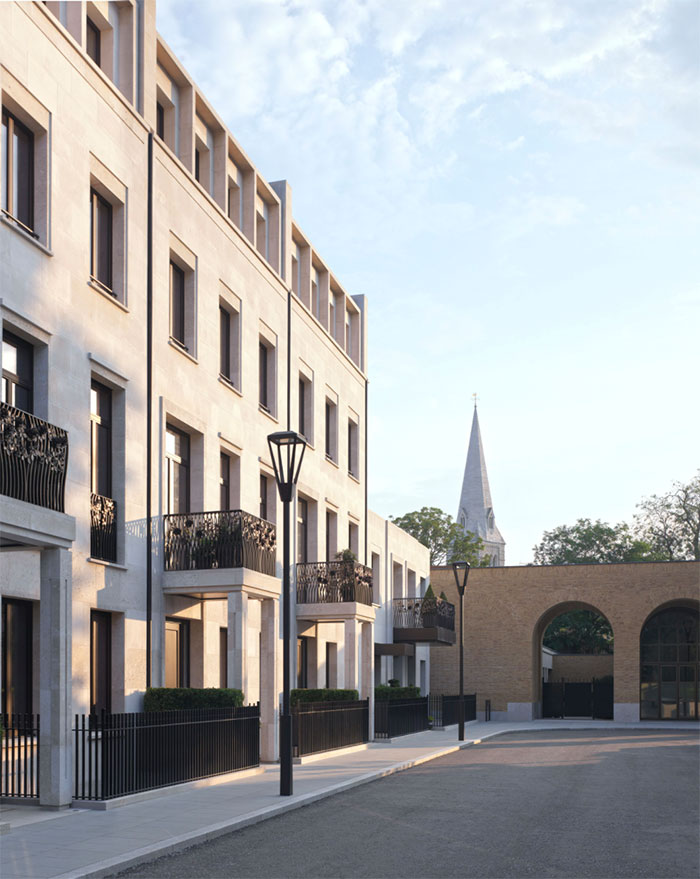 #ChelseaBarracks @qataridiar #qataridiar #LEED
Website:
http://www.chelseabarracks.com