The new Eaton Dynamax EC881 high pressure hydraulic hose offers unrivalled capabilities
Power management company Eaton has expanded its range of hydraulic hoses with the launch of the Dynamax EC881 hose series. Qualified to 1 million impulse cycles, this new two wire-braided hose has been designed to last and withstand tough applications. Intended for deployment in mobile applications such as compact construction equipment, agricultural vehicles, aerial lift platforms and forestry machines, this hose is also suitable for industrial applications such as hydraulic presses.

In today's productivity driven environment, owners and operators simply cannot afford machinery downtime. It is therefore imperative that OEM designers and engineers design for reliability. Impulse cycle capabilities are a key measurement in terms of life expectancy. Standard EN857 Type 2SC hoses are qualified up to 200,000 impulse cycles. The new EC881 series from Eaton exceeds this standard by five times. This durability helps decrease maintenance costs, improves safety and minimizes downtime.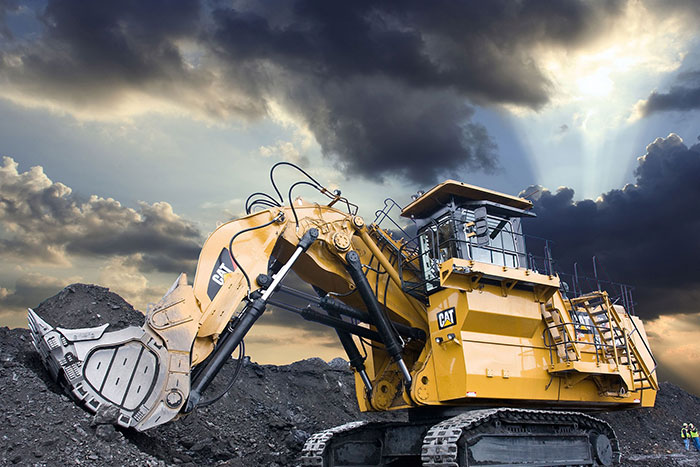 Illustration photo from www.pixabay.com
"To maintain operational effectiveness and productivity it's essential that hydraulic systems operate effectively," said Dimitar Atanasov, product manager, Fluid Conveyance products EMEA. "Operators simply cannot afford downtime in the field. When developing the new EC881 Eaton focused on the main customer pain points and designed a hose that will help combat the common failure causes such as abrasion. Here at Eaton, we are seeing a growing demand on the market for more compact machines and for hoses with a better bend radius, which allows for easier tube routing in tight spaces. What's more, the EC881 is ideally suited to high pressure systems and has been qualified for 1 million impulse cycles, thus increasing in field reliability."

There is a growing demand for OEMs to develop compact machines that have the same operating capabilities as their larger counterparts. This is creating a need for hydraulic systems that can cope with high pressure and high impulse. Thanks to a new generation of inner tube and hybrid plies, EC881 delivers a 35 percent higher pressure capability when compared to standard hoses of standard EN857 2SC. Where expensive four spiral hoses have had been used to cope with system pressures, the new EC881 two wire braided hose can be an alternative hose which helps deliver a direct cost saving for OEMs.

As the need for compact machines grows, OEMs face challenges concerning the routing of hydraulic hoses through tighter spaces. Utilising hoses with standard bend radii ultimately costs more as they take more time to install and greater quantities of hoses could be needed. It is important to note that the increased quantity of hose increases the weight of the machine, thus reducing fuel efficiency. T

o solve this problem the new EC881 hose has been engineered to feature a 50 percent better bend radius when compared to standard two wire braided hoses. Standard EN857 Type 2SC size 8 hoses are only qualified to 130mm radius, whilst EC881 offers a bend radius of 60mm. This makes the new hose the ideal choice for installation in tight spaces as it delivers increased design flexibility and offers the potential to reduce hose quantity therefore decreasing build / operating costs.

Abrasion is a leading cause of hose field failure and is a problem that needs to be addressed. Featuring Dura – Tuff covers, the EC881 is eight times more resistant to abrasion than conventional synthetic covered hoses, ultimately leading to less failures and improved machine up time. In extreme operating environments high velocity leads to high temperatures, conventionally rated hoses simply cannot deliver the protection needed and service life times are impacted.

EC881 has been designed to offer temperature capabilities up to 126°C, thus mitigating against the risk and ultimately controlling maintenance costs. What's more, inside out failure can be correlated to hose material aging and is a common cause of operational breakdown. Eaton engineers have focused on developing a next generation inner tube that has three times the life span capabilities when compared to standard hose of standard EN857 2SC. EC881's high fatigue resistance and low compression set provides better sealing and leak free performance.