The New Equitone Quartz White Shade
The newly launched 'Quartz White' shade has been designed and developed with architects following robust research and factory developments. The subtle white hue has been inspired by the soft colour palette of nature, while perfectly matching EQUITONE's authentic fibre cement shades.

Quartz White joins the 26 other shades in the EQUITONE [natura] range – from Pale Mist to Anthracite. EQUITONE [natura] offers a through-coloured, tactile and smooth surface that allows the textures of fibre cement to show through the facade.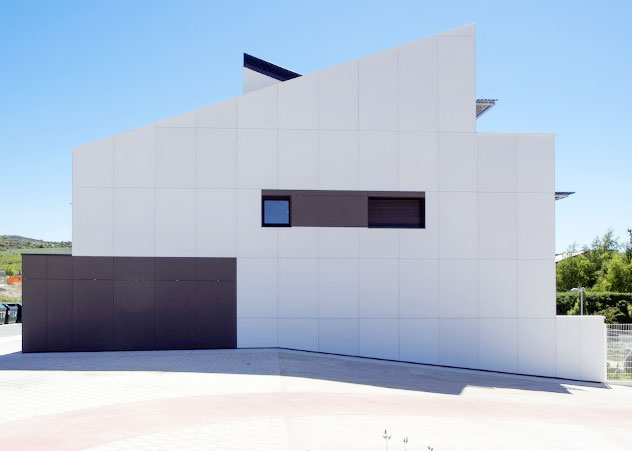 Janie Mullaney, national sales manager at EQUITONE, said: "As architectural tastes and designs evolve, so have the demands for new shades and finishes. Our new EQUITONE [natura] shade has undergone extensive research and new development processes to cater to the evolving needs of architects.

"While providing the same benefits as the current EQUITONE [natura] range, the new Quartz White shade is characterised by a unique display of fibres shown within the material, giving it a distinct surface aspect visible from both the front and the edge of the panels."

"EQUITONE materials can be cut and fabricated into a variety of shapes and sizes, enabling architects to add intricate detail to the facade and create striking patterns in the exterior design. EQUITONE's versatility provides architects with the ability to bring inspirational designs to life."

EQUITONE [natura] is a low maintenance, durable fibre cement facade material that has a life expectancy of at least 50 years and a fire classification of A2-s1, d0. EQUITONE [natura] has an optional permanent anti-graffiti protection making it suitable for a variety of building types.

EQUITONE fibre cement facade materials are available in a range of through colours, offering an extensive palette of subtle and inspiring shades in a variety of textures and finishes giving full creative scope.
#EQUITONE