The New KONE People Flow Intelligence Solutions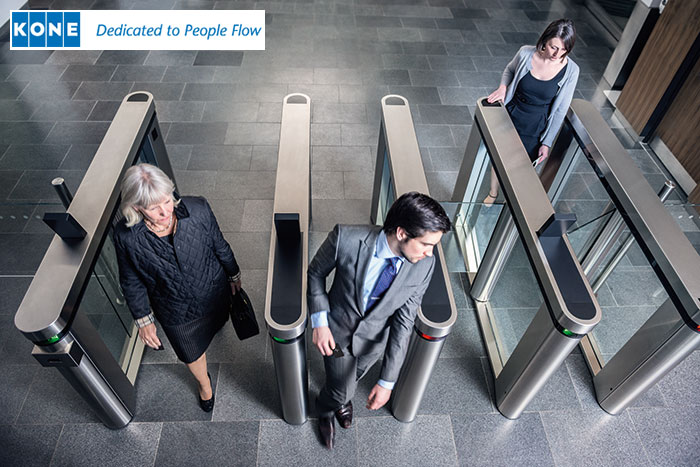 The new KONE People Flow Intelligence solutions are designed to guide building visitors and tenants effectively, smoothly and without waiting in buildings, while at the same time improving building security.

The KONE People Flow Intelligence portfolio includes four product areas: access control, destination guidance, information communication, and equipment monitoring. The solutions are modular, flexible, and third-party compatible, meaning building owners can either take the whole integrated package or pick and choose the solutions they want and need to complement the existing systems in their buildings.

The new solutions combine industry-leading technology with state-of-the-art design. They are modular and flexible, adapting to clients' changing needs. "We see a lot of potential in the new solutions especially in the Middle Eastern region. The higher the buildings get, the more intelligent they have to become to ensure a smooth and safe people flow," concluded Samer Halabi.