The Perfect Minimalist Residential Project by Anastasya Valueva and Julia Kurepova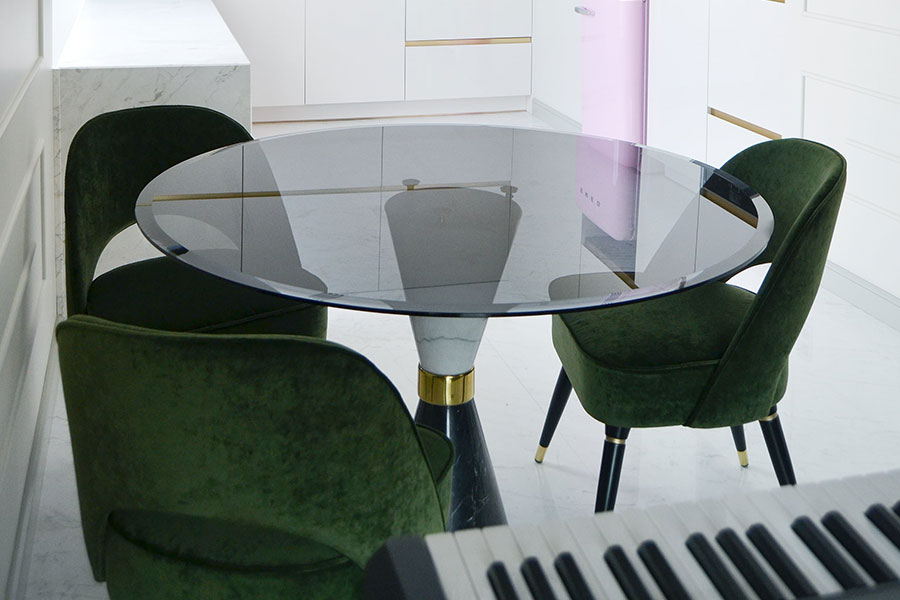 WARM AND COZY AMBIANCES DECORATED TO CONTAIN ONLY THE ESSENTIALS
Minimalist Interiors with strong lines and neutral tones consist of calm, modern, and strong interiors. They are environments that reflect clarity and organization. And they stand out for the elegant way of presenting themselves.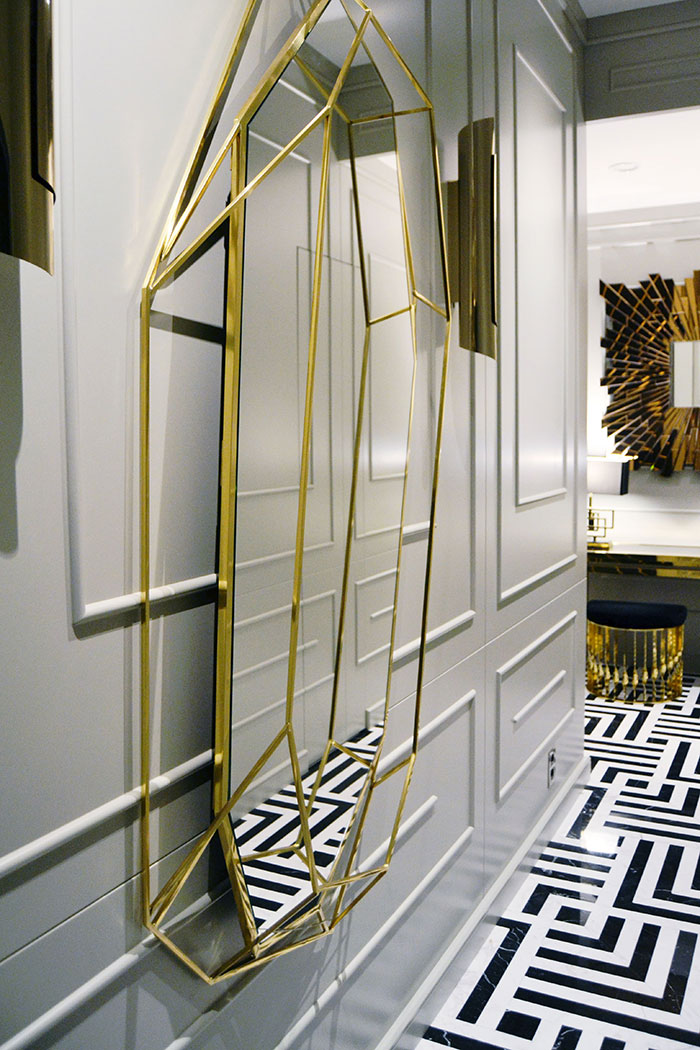 Featuring neutral colors and a unique lighting, the renowned Russian interior designers, Anastasya Valueva and Julia Kurepova, have created what can be called the warm and cozy project that every design lover would wish to have in their homes.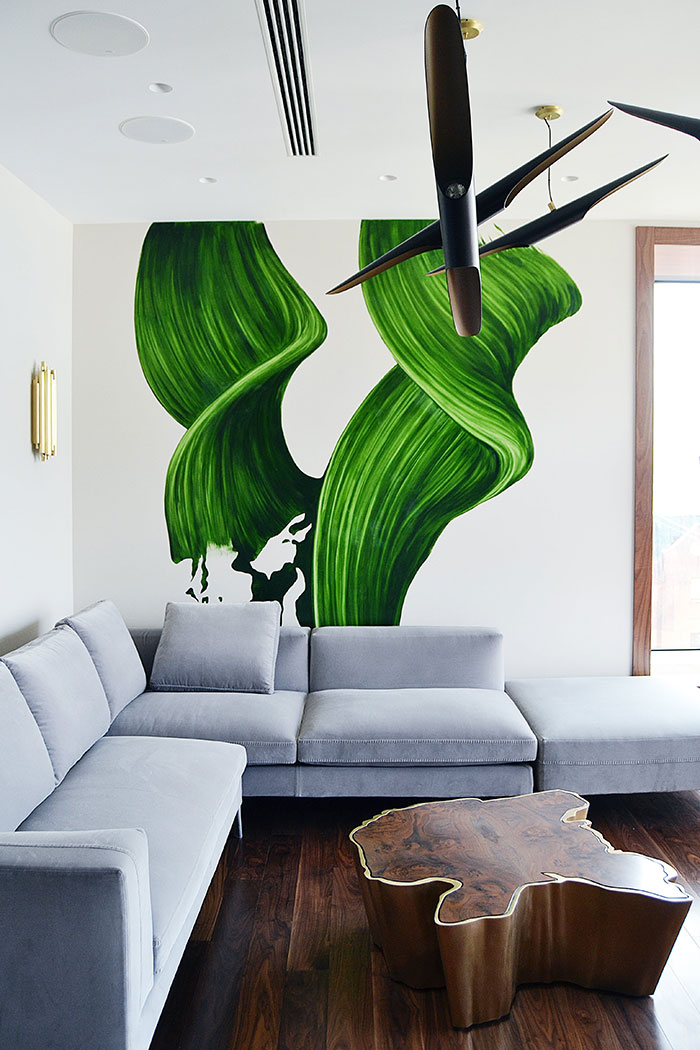 The idea is to subtract everything that is unnecessary. Therefore, the spaces are decorated to contain only the essentials, that is, few pieces, with neutral colors and with the cleanest and most functional design possible.

In this project, both the furniture and the walls have neutral colors, the accessories are the big secret to give that special touch in the decoration. The right lighting pieces, for example, have the power to improve home space and bring more personality and style to any ambiance.

Discover below which lighting pieces were selected by Anastasya and Julia to be the protagonists in this minimalist residential project.
IKE FLOOR
Strict northern design rules meet a southern taste. Characterized by the rhythmic composition of its elements, minimalist shapes, and clean lines, Ike floor lamp is the result of a collaboration between a Dutch designer and DelightFULL's designer's team.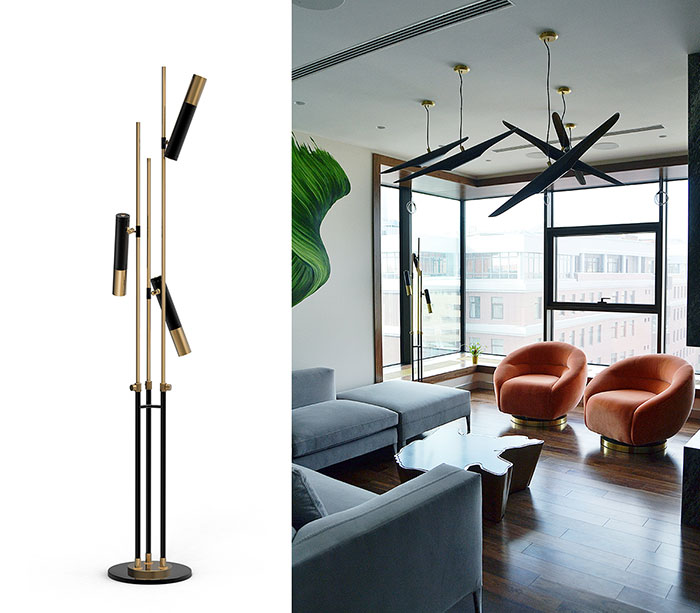 Light up your Nordic style living room, bedroom or office with this 70" minimalist floor lamp. With three changeable lamp shades with glossy black and gold plated finishes, this Scandinavian floor lamp can light multiple areas, making it the perfect addition to your mid-century modern interior. All in all, Ike is an elegant brass floor lamp full of refinement and modernity, providing a warm and inviting tone to any room.
IKE PENDANT
With a Scandinavian design, Ike pendant lamp adds a modern yet industrial feel to any space. This hanging ceiling pendant can be done in different shapes and dimensions, allowing you to personalized lighting ambiance and mood.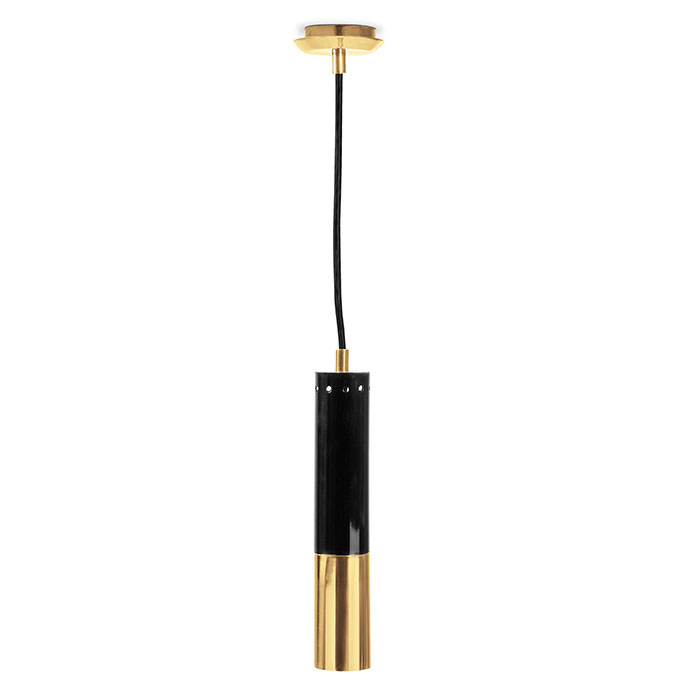 Handmade in brass and aluminum, the glossy black finish and the copper accent deliver the perfect look. Ideal for industrial kitchens, dining rooms, restaurants and bars, this copper pendant light it also looks great as a bathroom suspension lighting with a mid-century modern decor. Therefore, Ike fits practically in every style, due to its sleek shape and minimalist design.
BRUBECK ROUND
Brubeck mid-century modern chandelier is inspired by one of the foremost exponents of cool jazz: Dave Brubeck. This unique lighting design represents the sophistication and finesse of the American jazz pianist, displaying a very luxurious feeling.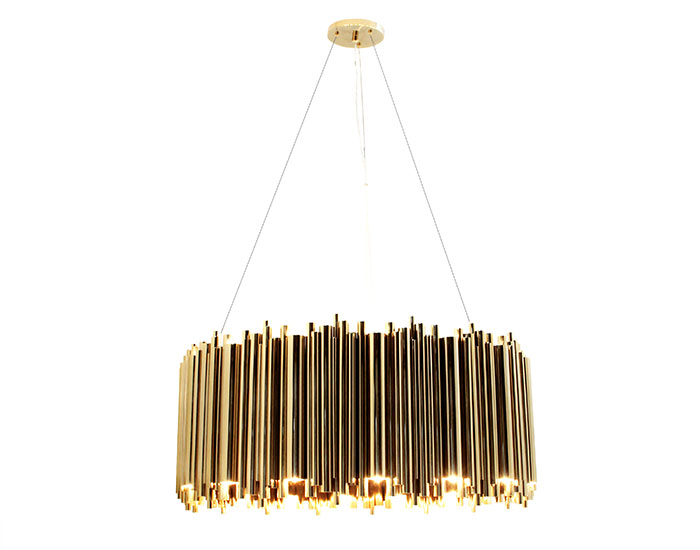 DelightFULL's skilled artisans handmade this round chandelier in brass, covering it with a gold-plated finish, which can be customized in multiple other finishes. The result of this outstanding creation is a functional dining room chandelier with sculptural shapes.
COLTRANE SUSPENSION
Coltrane pendant lamp is one of DelightFULL's top best sellers. With a minimalist and industrial feeling to it, it is not, however, hard to understand where the mid-century inspiration lies. Coltrane is a simple suspended ceiling light, which is handmade in steel.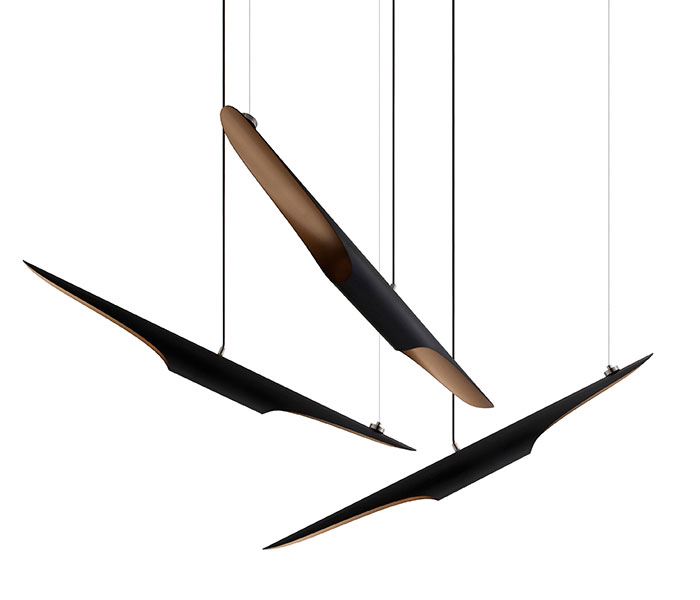 It features a steel cord and a magnetic disc at the top, while down below the canopy is built out of stainless steel, with a gold-plated finish. The shade is also made of steel but it is lacquered a matte gold on the outside and a gold powder paint on the inside. An industrial pendant lighting design fit for the most demanding setting, with a seal of high-quality craftsmanship only delivered by the best artisans in the industry. Coltrane is a great mid-century modern lamp for more minimalist home interiors, as well as for contemporary hotel decor.
BRUBECK WALL
Luxury and art deco are synonymous with this Brubeck wall sconce lighting design. Inspired by the timeless musical instrument that is the pipe organ and one of the foremost exponents of jazz, Dave Brubeck, this luxurious wall sconce is a statement piece on its own.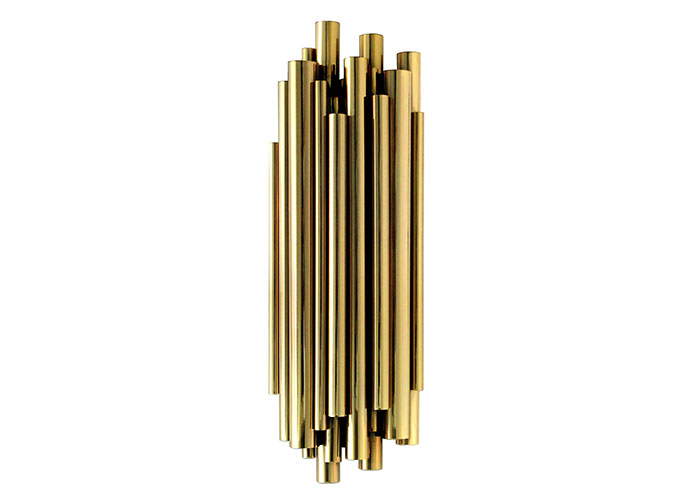 With 13 pounds, Brubeck is composed by a series of handmade brass tubes that are all welded together by hand. For a finishing touch, it boasts a very art deco gold-plated finish. Only 4 G9 bulbs are needed for this modern wall sconce to light up your home, making it the perfect candidate for a maximalist dining room, or even an entryway decor project.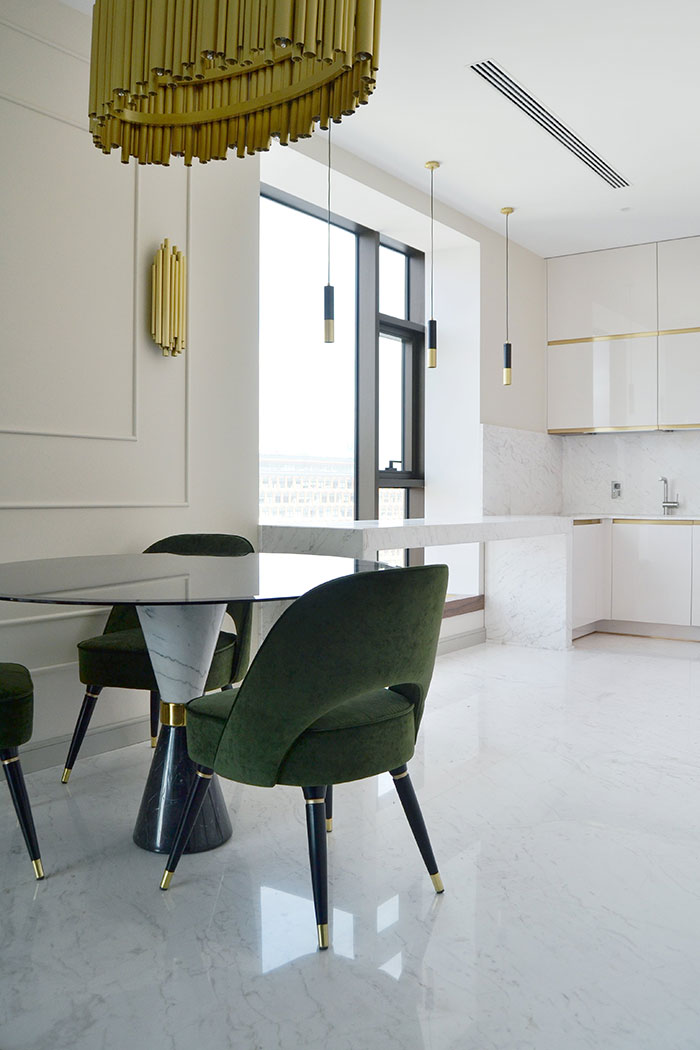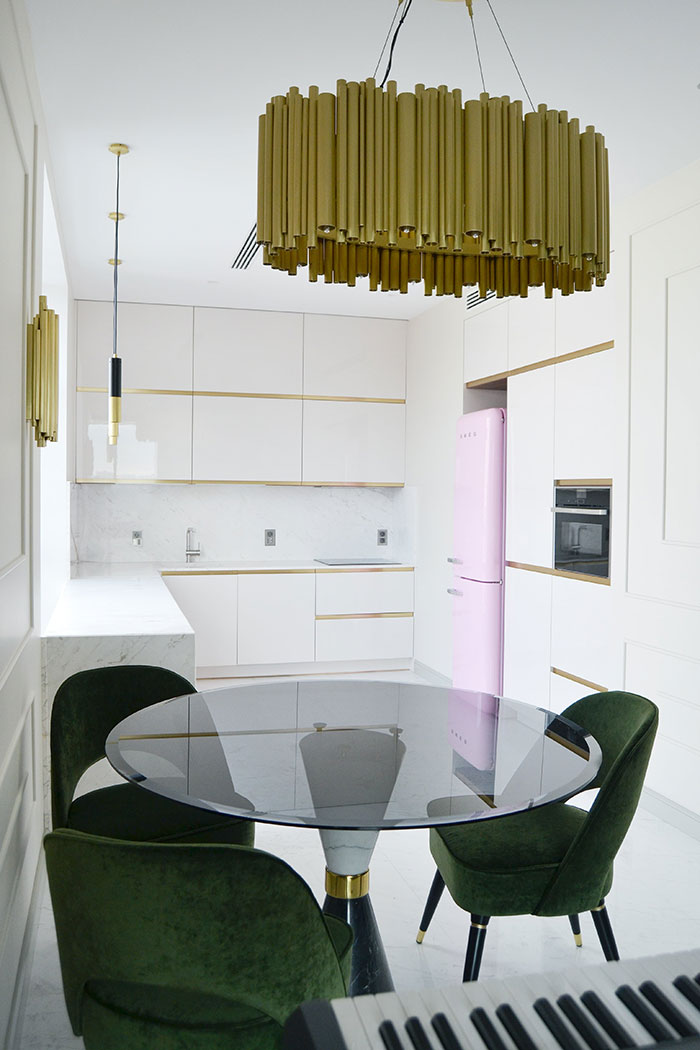 @DELIGHTFULLL #DELIGHTFULLL
Website:
http://www.delightfull.eu