The UAE's Approach to Solar Energy
The United Arab Emirates has been relentless in its pursuit of a greener future, locally developing solar technologies and deploying them globally since 2006. UAE-led solar projects have significantly contributed to reducing the cost of opting for solar energy around the world.

Keeping that in mind and given the fact that the UAE - one of the 10 largest oil producing countries in the world - has committed to clean energy resource development at a time when oil prices recorded over US$80 per barrel and peaked two years later at US$130 a barrel, I would like to raise a very important question: Was the UAE acting of its own volition or to meet a necessity?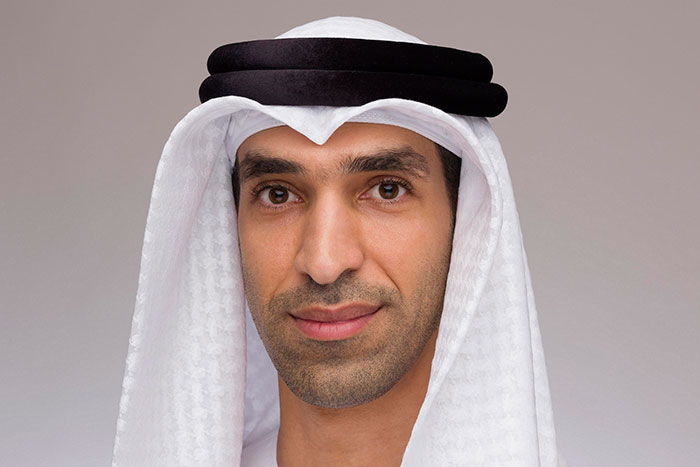 His Excellency Dr Thani bin Ahmed Al Zeyoudi, Minister of Climate Change and Environment
The inclination of our wise leadership to reaffirm the UAE's position at the forefront of global efforts to address common challenges shows that the drive to increase the local dependence on renewable energy, particularly solar power, and boost its demand globally was indeed an act of its own volition that targeted creating a better future for generations to come.

The approach taken by the UAE leadership was underscored by the exacerbated level of these challenges, such as the impact of climate change on millions of people around the world. It aimed to meet the growing demand for energy of at least 25% over the next decade, driven by the growth of the global economy, which was difficult to achieve through a single source of energy. Therefore, it was essential for the world to strive to provide the required energy supplies through safe, sustainable and environmentally friendly sources that contribute to reducing the impacts of climate change.

Since 2006, the UAE launched several projects and initiatives in this regard. A testimony of the UAE's leading global position as the capital of clean energy is that Abu Dhabi was unanimously approved as the headquarters of the International Renewable Energy Agency (IRENA) in 2009.

A major turning point in the efforts exerted by the UAE to bolster clean energy use is the establishment of Masdar, the regional leader and a major international player in renewable energy development. Masdar helps the UAE go the extra mile, by scrutinizing top-notch global technologies and customizing them to suit the country's specific needs to optimize their returns. The volume of investments so far made by Masdar is around US$1.7 billion in global renewable energy projects, which have a capacity of about 2.7 GW.

In the past decade, the UAE has intensified its efforts towards deploying solar energy solutions. The country has secured a prominent place in the international solar energy industry through developing world-class solar energy projects, including the Sheikh Mohammed Bin Rashid Al Maktoum Solar Complex in Dubai, which is the world's largest Concentrated Solar Power project in the world, using the Independent Power Producer model and generating 5000 megawatts when completed in 2030. The Zayed Renewable Energy Complex in Abu Dhabi is another major solar energy project in the UAE.

Furthermore, the UAE Energy Strategy 2050 targets increasing the contribution of clean energy in the overall national energy mix to 50% by 2050, saving US$190 billion of the overall energy costs until 2050.

As for its global efforts in this field, the UAE, driven by its commitment to climate change mitigation and improving the lives of hundreds of millions of people living in communities most vulnerable to the impacts of climate change, has officially announced last February that it will join the International Solar Alliance, which aims to help developing countries harness 1,000 GW of solar by 2030. The UAE has also launched many initiatives to provide the necessary funding to carry out and develop renewable energy generation projects, such as the initiatives taken by Abu Dhabi Fund for Development and Masdar.

The UAE, thanks to its wise leadership, remains steadfast in its efforts to support and deploy renewable energy solutions, particularly solar energy, both locally and internationally. These efforts have more profound goals to achieve than a mere diversification of the energy sources and preparing for the post-oil era. These goals ultimately aim to save millions of lives that are at risk due to climate change around the world and ensure a better, more sustainable future for generations to come.

By: His Excellency Dr Thani bin Ahmed Al Zeyoudi, Minister of Climate Change and Environment