Thermo-Shield weatherproofing on Mercato Mall.
Since the mid 1990's SPM Thermo-Shield weatherproof coatings, manufactured in the US, have been applied in various projects in the UAE and the Middle East region.
SPM Thermo-Shield is making a strong push by targeting the exterior and interior wall coatings segment. Recently a 4,000-square meter job was completed at the Mercato Mall in Dubai with Thermo-Shield Exterior Coat. The exterior walls of the main Atrium was due for some major repairs; there were visible cracks on the wall.
According to Edwin D' Souza, the Mall Engineer at Mercato, "The epoxy paint system had cracked and peeled in many places; the exterior wall was exposed to the elements – which was very worrying. We were looking at re-plastering the entire exterior wall of the Atrium area and we wanted a complete weatherproofing system, with a proven track record in the Middle Eastern conditions. It was then we started investigating into Thermo-Shield from the United States as a solution."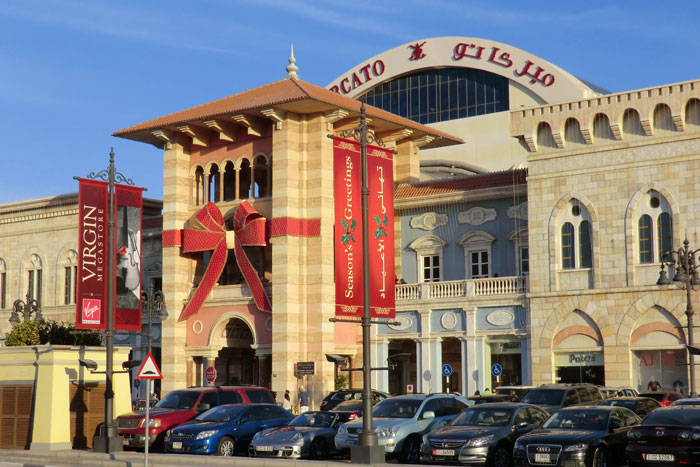 Recently a 4,000-square meter job was completed at the Mercato Mall in Dubai with Thermo-Shield.
Blue Waves General Maintenance & Contracting, the approved Thermo-Shield Applicators were awarded the contract. Engineer Jayesh Kumar explains, "Preparation of the surface is the most important aspect of Thermo-Shield applications. We pressure washed the walls with water at 3000psi, blasting away loose epoxy coatings, damaged plaster etc... thus exposing the cracks.
"The cracks were filled with a concrete mixture and an acrylic filler. Thermo-Shield Exterior was applied in three to four coats to give the wall a nice clean finish."
It turned out to be an economic solution for the mall management; costing a lot less than going in for a complete re-plaster and coating with an epoxy system. Santhosh Shyamsundar, the Middle East representative of SPM Thermo-Shield explained, "The Thermo-Shield Exterior system we provided comes with a 10-year warranty and a 'zero maintenance cost'. Thermo-Shield coatings are Energy Star rated, and the roof coat is a Cool Roof Rating Council rated product with a SRI value of 110 – reducing energy bills substantially." (Click the 'read more' link below the article for more details)
Thermo-Shield coatings enjoys the unique quality of Variable Permeability, which allows the membrane to perform unlike any other coating. When conditions are dry, the polymers shrink and open pores to allow trapped water vapor to breathe out of the substrate, but when conditions are wet (raining, ponding of water, etc.), the polymers swell, close the pores, and the entire membrane becomes watertight.
It is the Ceramic hollowspheres in the coatings that makes Thermo-Shield an excellent Thermal-barrier coating. Thermo-Shield is also an excellent UV barrier coating, ensuring the colours don't fade.
Edwin D' Souza summed it up, "We are very happy to have made the decision to go with Thermo-Shield Exterior Coating System; the exterior walls are now protected from heat and moisture. The results have exceeded our expectations. So much so, we are now using Thermo-shield coatings in the basement and interior walls."