TRADA study confirms excellent strength, hardness and durability of Southern Yellow Pine.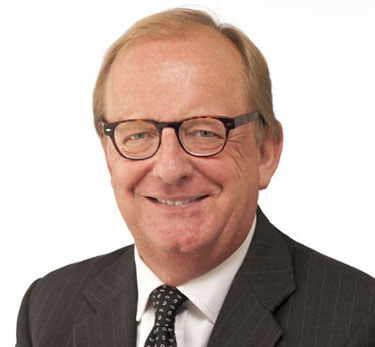 Charles Trevor, Consultant to American Softwoods.
Test results of a TRADA study confirmed the excellent strength, hardness and durability of Southern Yellow Pine (SYP), according to a statement issued by American Softwoods (AMSO), the promotional partnership formed by three major U.S. softwood trade associations. The announcement follows AMSO's successful participation at the Dubai International Wood and Wood Machinery Show (Dubai WoodShow), which ran from April 3 - 5, 2012 at the Dubai International Convention and Exhibition Centre (DICEC). The test results augur well for exports of American Softwoods to the MENA region amidst record exports totaling over USD 18 million last year.
The Timber Research and Development Association (TRADA) was commissioned to conduct tests comparing the hardness and strength of U.S. Southern Pine to four other species: radiata pine sourced from both Chile and New Zealand; Brazilian Elliotis pine; European redwood, and European whitewood. The purpose of the testing was to provide evidence from an objective, third-party source on the suitability of Southern Yellow Pine for flooring, furniture, and other applications in which durability is paramount. Testing was also required for each of the four species because data was not available for some of the species; hardness data was measured with differing testing methodologies, making it difficult to compare one species with another; and testing performed in one central location was thought to be more reliable and objective.
Commenting on the results, Charles Trevor, Consultant to American Softwoods said: "Test results show that Southern Yellow Pine (SYP) is significantly more resistant to indentation than Chilean radiata pine, Brazilian Elliotis pine, European redwood, and European whitewood. SYP also tested significantly stronger in impact bending than all the other species. In addition, it was considerably denser than the other species, which indicates that furniture, cabinets, doors, and flooring made of Southern Yellow Pine are less susceptible to dents, scratches, and other signs of wear. These results show that buyers in the Middle East can purchase SYP with confidence."
At the Dubai WoodShow, the American Softwoods pavilion showcased the strength and variety of the different US softwood species including Southern Yellow Pine, Douglas fir, Hemlock and Eastern White Pine in addition to distributing technical publications on the applications of American softwoods. AMSO's participation was aimed at encouraging the use of American softwoods for both internal and external projects and increasing awareness of its commercially available species. The participating companies included the Forest City Trading Group, Olympic Industries, Elof Hansson, BCH Trading, Tolleson Lumber, Canadian Wood Products, L.S. Sundher Ltd, and the Tumac Lumber Company, as well as the Engineered Wood Association (APA).
"Through our participation at the Dubai WoodShow, we aim to promote further the diverse end uses of American Softwoods, which include industrial, commercial, structural and domestic applications. Much of the US softwood exported is for interior applications, such as doors, windows, picture frames, mouldings, flooring, panelling, and other millwork - a prime destination for Southern Yellow Pine, Eastern white pine and fir species. Further, furniture components and edge-glued panels are also key uses for softwood lumber whilst western species, such as Douglas fir and hemlock in clear grades, are prized for wood window and door stock as well as for window frames," concluded Trevor.
American softwoods are grown in the western, southeastern and northeastern states of the United States. Renowned for their strength, flexibility, versatility and beauty, they have been exported for almost 200 years. Harvested from sustainably managed forests in the USA, the success of forest management and conservation in the USA means that the area of forested land is now greater than it was 75 years ago. The forests occupy an area equal in size to Germany and France combined and more than 4.5 million trees are planted or seeded naturally every day.