Transgulf Precast Products
The historic process of using concrete material and pouring it into the moulds to build complicated network of water tracks and tunnels could have only been turned into an efficient and effective process, using machinery to create complex structures to be used in architecture.

Transgulf is proud to have specialty in precasting concrete. Our high capacity equipments are more than capable of producing many different types of architectural applications in different shapes, sizes and functions depending on the requirements of our clients, from concrete seating to simply adding design elements to a site. Transgulf ensures great control in the quality of material used, as well as the artistry of the structure or shape of the concrete.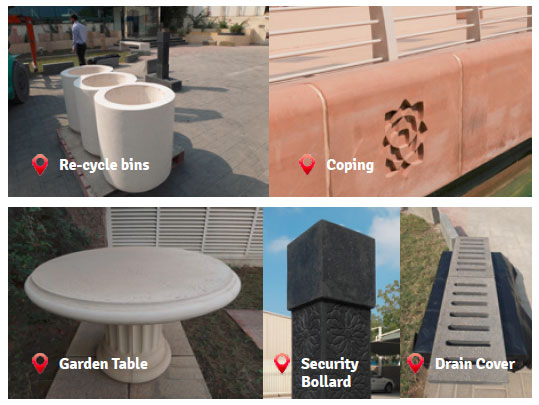 Precast Concrete Products
Manufacturers of specialized architectural, structural precast products with vast finishes textured and colored concrete products from structures to furnitures with high quality and innovative design products. "TGCP" pledges, its best efforts to meet our client's desires for all prestigious projects with an exceptional quality and detailed drawing within fixed time frame.

Precast Concrete Manufacturing
The modern challenges of construction, the combination of more knowledgable clients and developers, poor quality of traditional methods and deteriorating skill shortages denotes that the precast industry has reached a critical level. With an innovative step to change the productivity to reach high quality, offsite and modular techniques offer a realistic solution to problem.
Categories: