Tridify Makes BIM Models Instantly Viewable Online
Using BIMs that have been exported to an IFC format, Tridify's new Web VR option automatically generates an interactive 3D model and makes it accessible via a URL, ready to be embedded on a web page, sent via email or text and viewable on a mobile phone. Early users of the new service include WSP, Stefan Ahlman Architects and SATO Corporation (user quotes below.)

Feedback from architects revealed to Tridify how valuable it is to be able to send a link to a 3D model instead of sending files. With Tridify, users can now easily publish/unpublish their models and manage their visibility, giving greater control over how the models are used. Models cannot be copied and intellectual property rights are better protected.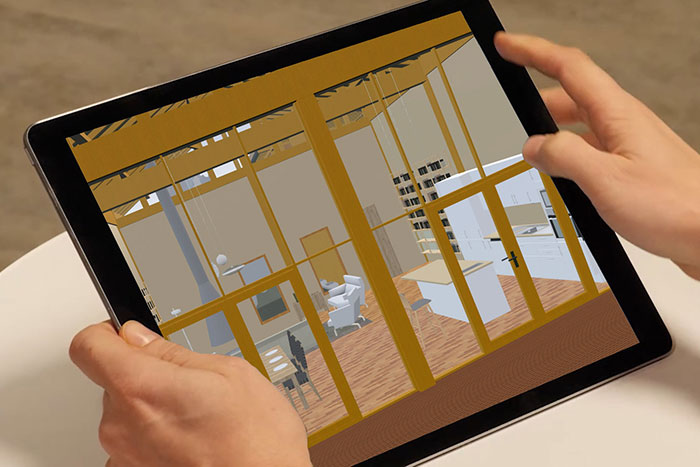 Targeted at the Architect, Construction and Property sectors and anyone working with BIM models, the new option creates countless opportunities for non-technical audiences, making 3D models easier to share internally, externally, with customers or consumers, on mobiles, tablets, desktops or VR headsets. Users simply upload an IFC file into Tridify and click 'publish' to create the model ready to view online, with no additional applications or programming skills required.

"Our new Web VR option solves a problem that the industry has struggled with for many years," commented Alexander Le Bell, Tridify CEO. "By making BIM models instantly available and viewable in any browser, technical barriers are removed, they become a new commodity and are propelled into the mainstream. This will help to dramatically improve communication and collaboration workflows for architect, construction and property companies."

"3D models can now be created from a BIM model in less than two minutes and shared with a global audience via WhatsApp, for example," Le Bell continued. "The new service starts from $20 per month, which is enough to publish models of several small projects or a model of one medium size project. Soon it will become normal to share 3D models all the time, with anyone, anywhere."

Using the new Web VR option architects can now rapidly visualise their BIM models and share 3D plans with a client or contractor. Construction workers can share plans or review changes in 3D on site via mobile devices, while the property industry will able to market and sell properties more effectively, with 3D model views being easily tracked.

Tridify will also be providing various web viewers to enable a model to be shown in different ways to different user groups, depending on the end use and skill level.

@Tridify #Tridify