Trojan Holding to build the future of 100 Young Engineers
Trojan Holding, one of the UAE's leading construction groups, is to hand 100 engineering students an invaluable opportunity to gain a head start in the highly-competitive engineering sector.

The '100 Trojan Young Engineers' initiative will offer engineering students at universities throughout the UAE the chance to shadow Trojan's teams as they manage the planning, design and execution process of various construction projects.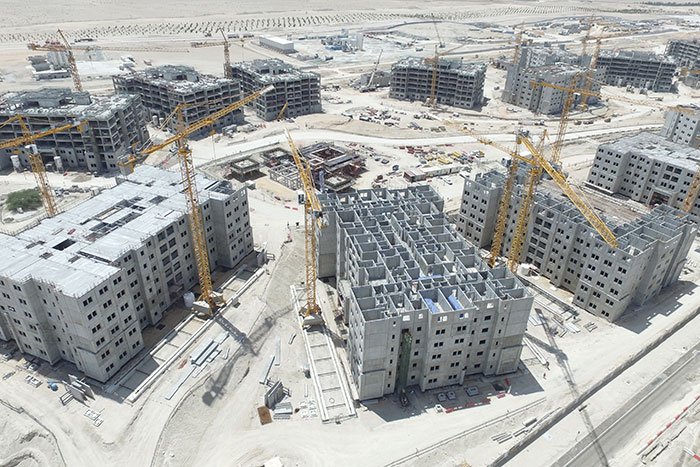 The Trojan initiative is led by the CEO, Eng. Hamad Al Ameri, who as a qualified Engineer, is passionate about the importance of young engineers for the future of the country and is committed to helping build their skills, experience and leadership qualities.

During the programme the students will be encouraged to grasp the day-to-day activities and gain an insight into working life by experiencing both management and construction sites roles.

The programme spearheads Trojan's bid to foster a new generation of engineering leaders offering them the first taste of the practical experience that will allow them to contribute the UAE's construction sector.

At the conclusion of the program, Trojan will offer the students who demonstrate the right attributes such as enthusiasm, practical skills, courage and leadership a one-month internship.

The selected students will gain experience at an internationally acclaimed establishment with projects ranging from infrastructure, mass housing, low rise to high rise, MEP works, concrete production, steel structure and façade glassing.

Commenting on the initiative, Eng. Al Ameri said: "The 100 Trojan Young Engineers initiative presents an exclusive advantage for students to gain tactical experience and be exposed to complex problem solving scenarios that arise in execution phase of a project.

"Our main goal is to make a difference in the lives of these students by providing them with a platform that allows them to extend their educational knowledge into the skills and tactics required in a practical, corporate workplace."

The 100 Trojan Young Engineers initiative runs from June 2016 until March 2017 and is open to fourth year engineering students with a GPA of 3.0 and above.

Each month, a group of ten students put forward by their university; will spend two full days with Trojan's team of in-house engineers, where they will grasp, day-to-day activities, into how practical life will be through a rich program in both head office and construction sites.

Eng. Al Ameri continued: "The construction sector is one of the most competitive working environments in the UAE in which an advantage in a graduate's knowledge and experience can significantly enhance their CV and chances in landing a reputable professional job.

"However, the '100 Trojan Young Engineers' is about more than just the first step on the ladder, but rather about giving back to the community through helping students understand what their future career could hold and expose them to the fantastic opportunities a career in engineering can offer.

"The young generation are the future leaders of the UAE and we are very confident that the experience and self-confidence they would gain during their time at Trojan Holding will help set them on a course to become leaders in their field."

Trojan Holding have teamed up with several universities, and are also encouraging others to get in touch to book places for their students.