TSSC advances Pre-Engineered Buildings system in the Middle East
Growing demand for speed, quality and cost-effective construction is paving the way for growth in pre-engineered buildings (PEB) system in the Middle East amid booming infrastructure development. To further address this need, Technical Supplies & Services Company (TSSC), a leading manufacturer of advanced building materials and systems in the region and a primary member of Harwal Group, has invested in a first-of-its-kind automated production of Cold Rolled Steel (CRS) as part of its PEB offerings in regional markets.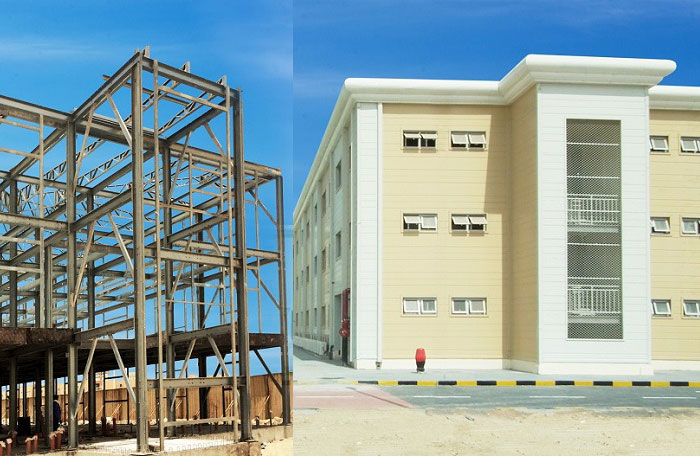 TSSC is the first and only company in the Gulf region producing up to 100 tonnes of CRS profiles per day and offers eight different profiles in light steel frames, which are used in the construction of different types of buildings. CRS is an innovative building material that is 30 per cent lighter than hot rolled steels and 20 per cent lighter than built-up structures, making it a cost-effective choice for industrial buildings such as warehouses, labor camps, workshops, factories, and showrooms. It is also suitable in the construction of transport facilities including aircraft hangars, metro stations, bridges, and in agriculture for the building of sheds, breeding farms and storage houses.

Arcangelo DellaPenna, CEO, TSSC, said: "TSSC continues to set the benchmarks in the construction sector, following its unique business model based on the principles of innovation, excellence and sustainability. With our state-of-the-art superior line cold roll forming machine, we can minimize human errors. Our profiles are 100 per cent pre-fabricated in the factory and there is no need for onsite welding, thereby saving on labor cost."

The innovative steel product is one of the components being offered within TSSC's Advanced Building Systems, a turnkey solution for the construction industry. It offers developers and builders the efficiency and cost-effectiveness of sourcing their building materials supplies and services under a single platform and fast-track their construction process.

Orhan Sevket Avar, Projects Manager, TSSC, noted: "TSSC works hard to innovate and introduce new construction practices in the region and reshape the course of the industry. We are confident that making CRS locally-produced in the region is a significant step towards enhancing the quality of building materials in the region. It also contributes to lowering the cost of construction and further advancing the growth of pre-engineering building systems in the region."

CRS' frame structures are easy and simple to use, offering flexibility in the design depending on the required applications. It is also faster to produce and easy to assemble using nuts and bolts. The use of cutting-edge software ensures that the steel quality passes structural integrity standard.

With continued economic development and infrastructure investments in the Gulf region, TSSC is poised to take the regional construction market to new levels of growth.