Tyco to Preview the Next Generation of Sprinkcad
SprinkCAD Sprinkler System Design Software Suite from Tyco Fire Protection Products provides comprehensive tools for sprinkler system design, hydraulic calculation, fluid delivery time calculation, and more. SprinkCAD 3D is now available for full 3-D modeling. Built on the industry standard AutoCAD or BricsCAD, the software works off a single database to simplify design and allows designers to truly design in 3D from start to finish.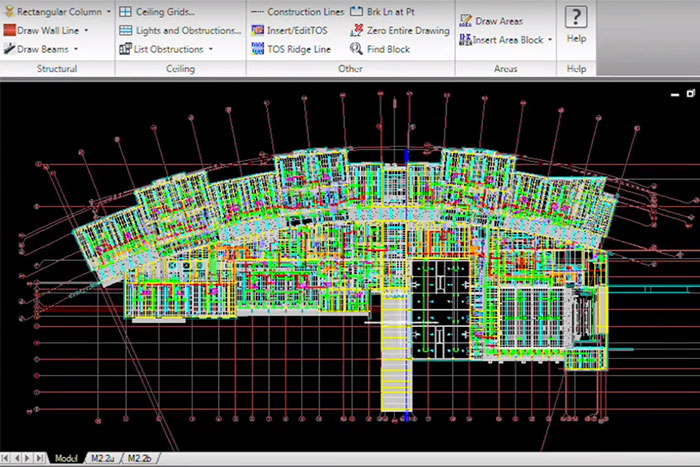 SprinkCAD continues to simplify the process of creating design and coordination drawings for fire sprinkler systems with the addition of BiMport. BiMport is the newest utility from SprinkCAD that takes the next step in 3D piping coordination by exporting the piping model to a Revit compatible format utilizing Tyco Fire Protection Products Revit Families. Now SprinkCAD is compatible with both NavisWorks and Revit with no new commands to learn.



SprinkCODE Connect updates the SprinkCODE software into an interactive NFPA 13 Code Guide that quickly and accurately helps narrow options for the desired system density and coverage area—within seconds available options can be displayed for any NFPA 13 code requirement. The new, web-based functionality gives the latest code information anytime, anywhere.

SprinkCODE Connect is available stand-alone or for use with SprinkCAD 3D design software. The full SprinkCAD family of software includes: SprinkCAD 3D, SprinkFDT, SprinkCODE Connect, SprinkCALC, and SprinkSLIC.

"We are excited to showcase the next generation of SprinkCAD during this year's NFPA Conference & Expo," said Don Ricca, Global Product Manager. "The latest version of the SprinkCAD system is a testament to our team and their commitment to developing and enhancing our products based on customer inputs."

Experts from Tyco will be on hand to demonstrate the new software and answer any questions. Those who are not able to attend this year's NFPA Conference & Expo will still be able to learn about SprinkCAD 3D and SprinkCODE Connect during the official launch webinar being held July 12 and 13, 2016. Online attendees will learn what's new and see a live demonstration, as well as participate in a Q & A session with our expert SprinkCAD support team.