UAE Designers to Take Centre Stage with Tashkeel at INDEX
The largest and most renowned interior design event in the GCC, INDEX, will include a dedicated exhibition for UAE designers and makers. The Design Experience hosted by Tashkeel, the centre for Dubai's home-grown art, will showcase the popular Tanween Collection at INDEX, as a part of Middle East Design and Hospitality Week, from 17th to 19th September at Dubai World Trade Centre.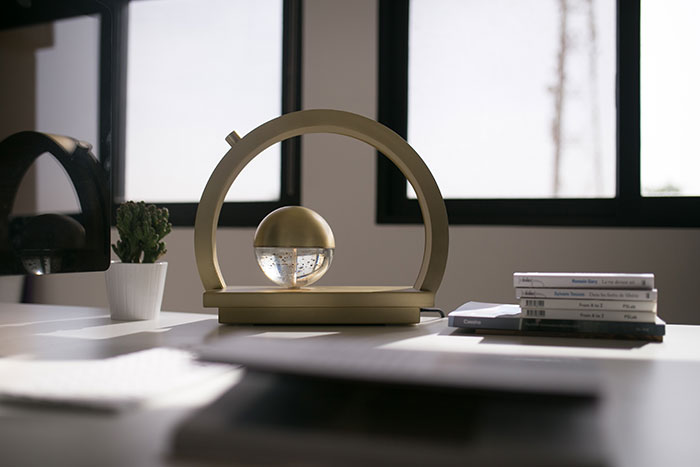 Host Lamp by Alya Al Eghfeli
The collaboration between INDEX and Tashkeel this year is committed to highlighting art, furniture and accessories that draw its inspiration from the UAE's culture, heritage, and are designed and made locally. The Tanween collection will present works of nine Dubai-based artists who have dived into nuances of the UAE's topography, history, language, and Bedouin antecedents to create pieces with contemporary appeal and functionality while preserving cultural context.

Lisa Ball Lechgar, Deputy Director, Tashkeel said, "Tashkeel is delighted to partner with INDEX this year through its Tanween Collection, which is inspired by, designed and manufactured in the UAE. This is our third appearance and our largest yet. The collaboration is consistent with Tanween's philosophy of fuelling cultural and economic development while encouraging and enabling dialogue within the local design, craft and manufacturing community. Tashkeel is delighted to showcase a broad selection of furniture and lighting pieces by emerging UAE based designers at this prestigious industry event".

Tony Crinion, Portfolio Director at dmg events said, "Dubai is quickly rising as a creative hub in the region and this is reflected in the Emirate's appointment as a UNESCO creative city of design, which is a first in the Middle East. INDEX is committed to operating as a nexus of innovation, heritage and culture for interior design professionals in the region for which collaboration with renowned UAE-centric art and design establishment like Tashkeel are key".

INDEX and the six co-located events The Hotel Show, The Leisure Show, INDEX Home, Workspace, Surface Design ME and FIM that have come together as Middle East Design and Hospitality Week 2019 are free to attend upon registering here.
@INDEXDubai #INDEXDubai