Unique sustainable glow-in-the-dark paving
After being named winner of the 8th Gaia Awards for the Marble, Stone and Ceramic category at the Big 5 in Dubai, Making Ground has seen demand for their unique and sustainable paving system Evaglow notably increase.

The paving system was shortlisted out of a total 283 companies for the prestigious Gaia award, which recognised an exceptional and unique product that has successfully been integrated into the built environment in the MENA Region.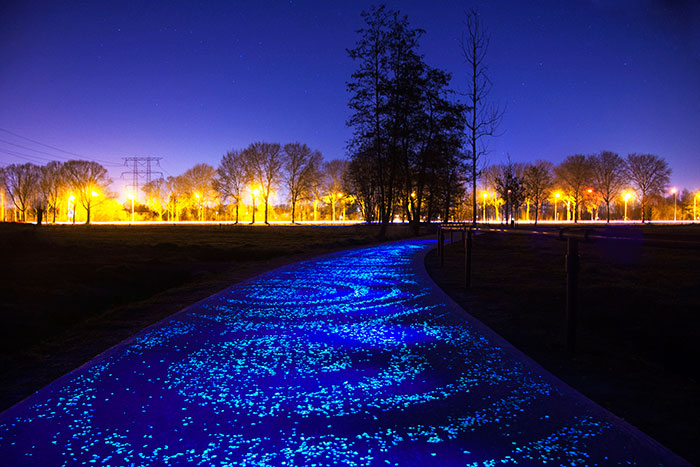 Evaglow by Making Ground is a unique and sustainable paving system that glows in the dark creating a decorative and eco-friendly way of illuminating patios, pathways and general paving areas. It doesn't require any cables or electricity and is the perfect solution to help prevent wasted energy and money from lighting. No energy use means no carbon emissions, and with light pollution into the sky lowered, the need for street lighting is reduced too, making Evaglow a truly sustainable material that decreases energy use.

"We are delighted to have won the award, it's a huge honour and achievement which we are extremely proud of" said Ryan Evans, operations manager at Making Ground. "The award is particularly satisfying as it represents the steps we are making to provide the GCC region with the best sustainable paving systems. Our goal was to develop and provide practical and sustainable paving systems to the region and this award signifies that," he added.