Universal Trading Company Opens Nolte Küchen New Showroom in Dubai
Universal Trading Company opens Nolte Küchen new showroom in Dubai, UAE this April - Germany's most popular Kitchen brand for the third time running. The new showroom will display a collection of the stylish and modern designed kitchens.

First brought to the UAE in 2007 by Universal Trading Company, Nolte Küchen's has become a favourite to designers, developers and home owners in the UAE.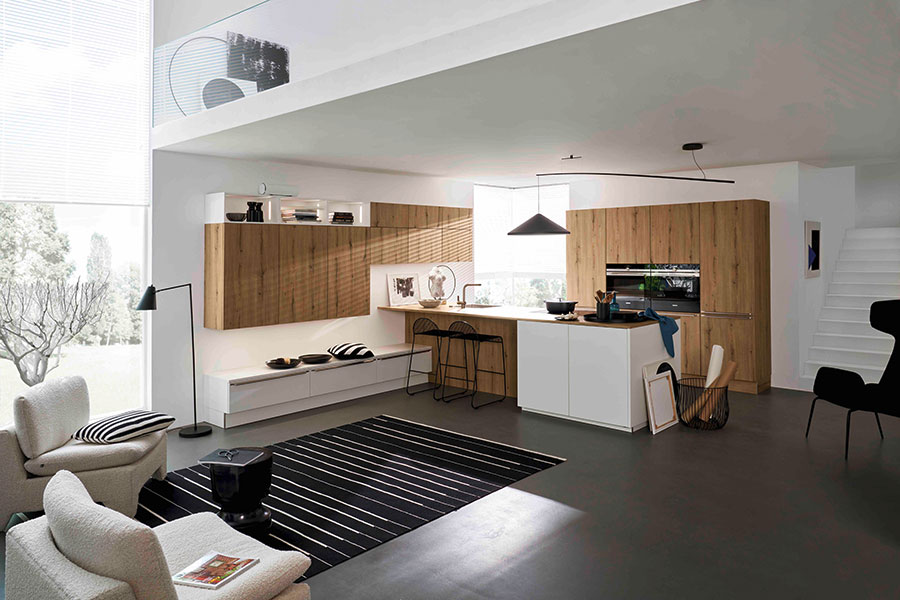 To Nolte Küchen, the kitchen is the room of rooms, where we live more, and more intensively than anywhere else in the home. It's where we meet family and friends to cook, eat and enjoy – life takes place in the kitchen. Nolte Küchen offers tailored made kitchen designs based on their customers personal taste and needs. The brand offers kitchen solutions while never compromising on design and quality. Throughout Nolte Küchen's collections, creative combinations are used from different colour tones, finishes and materials cleverly combined to create your dream kitchen.

"Nolte Küchen has been in the UAE since 2007, and since then we have established a loyal customer base. We work closely with architects, designers, developers and single home owners to create the kitchen of their dreams. The opening of the new showroom is an exciting new chapter for the brands growth. It will be a place where customers can visit and really see the potential of our designs." says Mr. Selvakumar Rajulu, the Managing Director of Nolte FZE, a subsidiary of Nolte Küchen headquarters, in Dubai.

"At Universal Trading Company, we pride ourselves on offering the best services and products to our end consumers, hence why Nolte Küchen is one of our strongest brands. The new showroom marks growth for us as a company moving into 2021. I would like to thank the CEO of Universal Group Holding, Mr. Mohamed Shabeeb Al Dhaheri, for green lighting this project and letting us turn our dreams into reality," says Ziad Abdel Nour, the General Manager of Universal Trading Company.

He continues, "The new showroom will also offer an immersive virtual reality experience, which is the first time such technology has been used within the kitchen industry in the GCC. Our customers will be able to wear 3D goggles and enter an apartment while getting the chance to interact with the space as well with Nolte kitchen designs. They can change the colours and the finishing's of the flooring, change the colours and the material of the kitchen design and much more. We are really excited to be the first one to showcase such a technology in our new Dubai Showroom".

Since its inception, Universal Trading Company has recognized the importance of maintaining high standards of quality of its products and services, to ensure complete customer satisfaction. Today, Universal trading is well reputed entity which has carved a niche for itself by bringing number of European leading domestic appliances brands as AEG and Ignis.

The new showroom is located in Umm Al Sheif, Ruby 2 Building and open daily from 9am to 9pm.

#kitchen #NolteKüchen
Website:
https://www.nolte-kuechen.com/en-gb/