UPC's complete sustainable communities initiatives take centre stage at Cityscape Abu Dhabi 2012.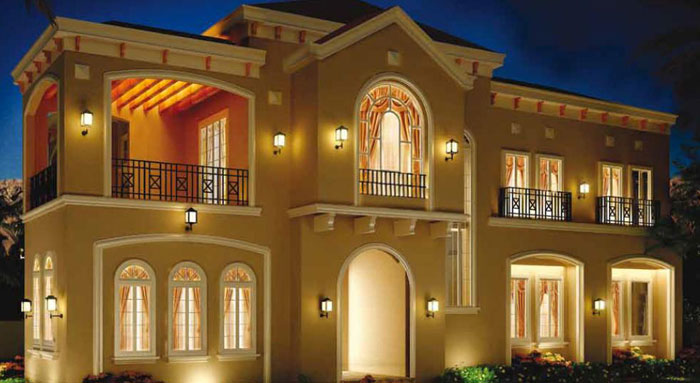 Abu Dhabi Urban Planning Council (UPC) is set to take a central role at Cityscape Abu Dhabi 2012, demonstrating progress and the latest developments on its Emirate-wide urban development strategy - Vision 2030.
During Cityscape Abu Dhabi 2012, which will be held at ADNEC during 22-15 April 2012, UPC's efforts at planning Complete Sustainable Communities across Abu Dhabi will be under the spotlight as it strives to design communities which meet the needs of today's residents, yet are flexible enough to meet the changing needs of future generations.
Speaking of the UPC's participation at Cityscape this year, H.E. Falah Al Ahbabi, General Manager of Abu Dhabi Urban Planning Council (UPC), said: "With Abu Dhabi's 2030 urban Vision taking shape across the Emirate, we are keen to acknowledge and update stakeholders and visitors on how UPC is implementing its various plans and initiatives."
At the exhibition, throughout different interactive devices, UPC will showcase how its initiatives are complementing each other in creating existing communities and revitalising established ones, to ensure everyone lives in a vibrant, high-quality urban fabric that reflect the values and culture of the Emirate.
"Planning complete sustainable communities is a benefit to all people and will improve the quality of life for residents in Abu Dhabi as we address the four sustainability pillars of Estidama - environment, social, cultural and economic. By doing so, we are developing suitable and sustainable community infrastructure across the Emirate that combines function with memorable, unique spaces and places that will connect residences to the community facilities, amenities and service thereby providing the appropriate context for public life," added Al Ahbabi.
Plan Capital 2030, Plan Al Ain 2030 and Plan Al Gharbia 2030 will lead the UPC's participation at Cityscape Abu Dhabi this year and dedicated interactive kiosks for each will give visitors the opportunity to gain a deeper understanding of the plans in place. A monumental model of Capital 2030 - measuring 23 by 17 metres - will also be making its appearance at Cityscape for a third consecutive year, providing a striking up-to-date visual representation of the UPC's forward-thinking aspirations for the capital.
At the heart and driving force of all the UPC's masterplans is always Estidama, the programme that ensures sustainable practices, and a standard outlined in Abu Dhabi's Vision 2030 as the foundation for any new development across the Emirate. More than just a sustainability program, Estidama is the symbol of an inspired vision for governance and community development, promoting a new mindset for building a forward-thinking, global capital. Estidama will be a central theme of the Council's participation at Cityscape and the UPC will be showcasing the E-Villa configurator, A bespoke innovative awareness tool for villa owners and developers aiming to comply with Estidama's One Pearl Rating System, the mandatory rating for all private villa developments in the Emirate of Abu Dhabi.
Furthermore, UPC's participation at Cityscape will also be used as a platform to unveil the latest news and developments from the UPC's GIS department. Through spatial planning, the GIS department is committed to providing the UPC planners with analysis to support the planning process, using the most recent and accurate data available. They play an active role in forming linkages and standards with external agencies to ensure the best data sources are available for all decision making.
Additionally, the UPC will also have several dedicated interactive kiosks distributed across the two-storey stand to provide visitors with details on development regulations and various urban planning initiatives among which will be the Urban Street Design Manual (USDM), Public Realm Design Manual (PRDM), Coastal and Marine Planning, Infrastructure Planning, Safety and Security Planning Manual (SSPM) and the Community Facility Planning Standards. The interactive kiosks will present the full range of UPC's planning initiatives and will provide a clear understanding of how Abu Dhabi is moving toward creating complete sustainable communities.
"Our participation at Cityscape Abu Dhabi 2012 will provide residents with a full comprehensive set of information through tailored communication tools from presenting the futuristic vision of the Emirate of Abu Dhabi to the world to a detailed perspective of all major planning and sustainability initiatives which illustrate the variety of urban development initiatives undertaken by the UPC and that answer to the assigned objective of balancing economic, socio-cultural and environmental priorities".
Finally, the UPC will not only have a physical presence at Cityscape but an online and interactive one too, in the form of a bloggers lounge. The lounge will provide visitors with a platform to blog about Cityscape and have their views seen and heard via UPC's UPC's social network platforms, twitter.com/adupc and facebook.com/adupc. The dedicated portals will be publishing news and announcements about UPC participation at Cityscape and will is tailored as a forum to get the citizens' feedback on the projects and initiatives UPC is showcasing at the exhibition.
"By reaching out to our stakeholders at events, such as Cityscape Abu Dhabi, our public consultation sessions with Abu Dhabi's residents, our global advertising and media campaigns and through our online initiatives, we are able to interact with all citizens and ensure the government's vision is clearly perceived; UPC is planning for a truly sustainable, world-class Emirate that comprises a network of well-connected, vibrant and liveable Complete Sustainable Communities" added Al Ahbabi.