US$2.4 trillion worth of construction to boost the use of wood in the GCC
Wood and wood-based furniture and household accessories products is expected to get a solid boost from US2.4 trillion (Dh8.8 trillion) worth of construction activities at a time hundreds of exhibitors from all over the world showcase the latest products and innovation at the Dubai WoodShow at the Dubai World Trade Centre from March 12-14, 2018.

Research shows that 70 per cent of the timber and wood products are used in construction industry while the rest are used in real estate, interiors, furniture and other industrial applications.

The statistics reflect a growing demand for wood products in the region, primarily driven by the overall economic growth as well as the growth in the region's Dh8.8 trillion worth of construction activities.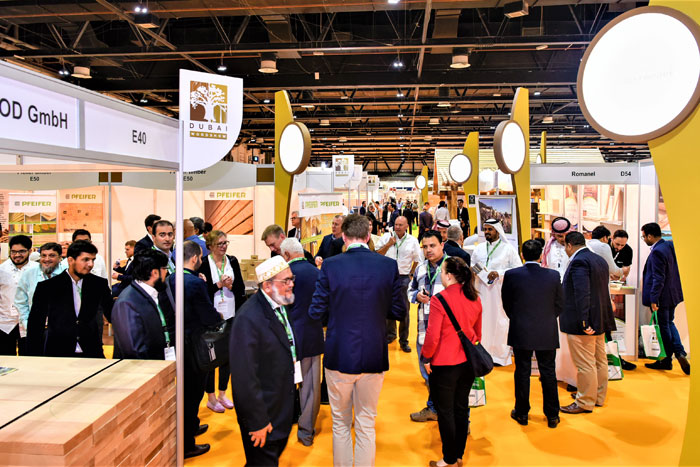 Dubai WoodShow is the largest such exhibition in the Middle East, showcasing a wide-ranging wood-based products.

The wood and wood-based products sector will get a further boost with the delivery of more than 25,000 homes in Dubai this year, according to industry reports, especially when new home-owners start purchasing their furniture and home décor products.

With an average spent of Dh2,000 on wooden products per home, this translates to a Dh50 million spent in this year in Dubai alone. However, with more than 35,000 residential units slated for delivery in 2018, spend on wooden products is expected to jump 40 per cent to Dh70 million.

In order to capture the market, more than 300 exhibitors from 100 countries are all set to showcase their innovative solutions at the next edition of Dubai WoodShow, which will showcase new designs, style and product innovation on managing home space in innovative ways.

"The growth in the housing market will drive the wood, wood-related and timber business across the region and this creates a great opportunity for the industry," Dawood Al Shezawi, CEO, Strategic Marketing and Exhibitions, organiser of the Dubai WoodShow says. "As families move to their new freehold homes, they will require fresh supply of furniture and due to the tastes and trend, most families look out for authentic wooden furniture and products – wherein lies the new demand.

"However, consumers are also looking for replacing new, innovative products to replace the old furniture, especially those innovative furniture that help families to manage space in a better way. Those products will be in solid demand."

Demand for wood products is expected to be driven also by the new hotel projects. Dubai will add 40,000 hotel rooms and service apartments to meet the growing demand of tourists as part of the build-up to the Expo 2020, which is less than three years away.

"As the hotel developers are racing against time to deliver more than 40,000 hotel rooms that will help the emirate to serve 20 million hotel guests annually as well as the 25 million visitors to Expo 2020 in six months' time," Dawood Al Shezawi, says.

"As we speak, a number of hotel operators are floating tenders for wooden beds, tables, and wooden interior products to offer greater comfort to hotel guests. This is going to be a great driver of demand for wooden products."

Dubai's hotel sector has more than 100,000 hotel rooms and serviced apartments. By October, Dubai will need to have a strong hotel inventory of 140,000 hotel rooms and hotel apartments.

The Dubai WoodShow is one of the biggest events of the industry in the region and across the world. Last year's edition is witnessing the largest participation, in terms of visitors, exhibitors and the exhibition space. In addition, the organisers anticipate more than 300 exhibitors from over 106 countries to visit the show. The total area of the exhibition is 17,388 square meters, offering exhibiting the companies a chance to display their products and offerings in a vast setting.