USD 629 billions worth of UAE construction projects push FM market to record high
The market size of the UAE facilities management industry will hit an all-time high of $12.49bn in 2017, according to FM EXPO 2017's research partner TechSci Research.

One of the main driving forces behind this rise in value is an estimated $629bn worth of UAE based construction contracts. Expected to be completed by 2021, these projects will call the FM industry into widespread action and push its value beyond $17bn.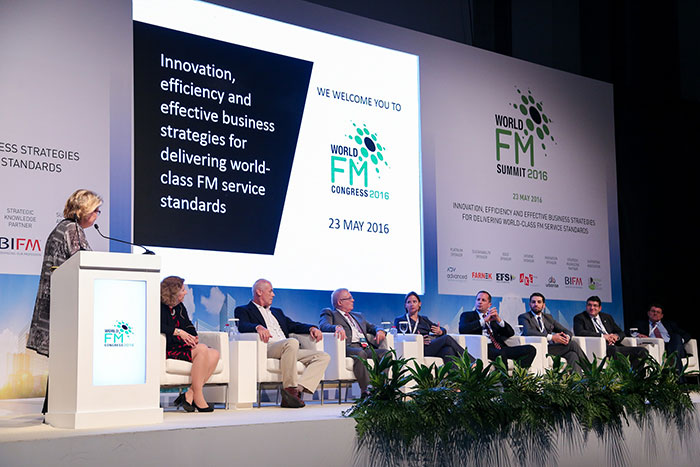 "The FM industry really has a great opportunity to gain momentum on the back of mounting construction projects in the UAE," says Alexis Wheatley, FM EXPO Event Director. "The exhibition provides a mutual business space where industry professionals can tackle challenges and source solutions, allowing them to make the best of their opportunities going forwards. In its eleventh edition, FM EXPO continues to support the FM industry in reaching its full potential."

The biggest dedicated FM show in the region, FM EXPO 2017 will be held from 25-27 September at the Dubai World Trade Centre. Both local and international exhibitors will be showcasing the latest facilities management products and solutions with a focus on increased customer demands for reduced costs and improved services.

Sustainable and energy saving projects will also be addressed as they continue to gain precedence in the local market. Additionally, there will be the opportunity for visitors to learn how the implementation of technology lends itself towards cost control and operational efficiency.

The special features areas incorporated into the FM EXPO floorplan will include a new dedicated space for legionella. Other special features areas will include clean, waste, and elevators spaces.

The two-day Facilities Management Congress Middle East (25-26 September) will see leading industry experts educate and share knowledge across a variety of FM related topics such as the development of smart and sustainable cities and the management of mega structures.

Other educational opportunities at the event will include a series of free-to-attend workshops where experts will cover the latest products and innovations on the market, as well as discussing the rules and regulations currently defining the direction of the FM industry.

"Readily available content that is geared towards the education of industry professionals is a main feature at our events," says Wheatley. "In 2016, many of the 5600 participants of FM EXPO said that they attended for the opportunity to update their skill sets."

FM EXPO 2017 is supported by Platinum Sponsor Advanced Integrated Services, a versatile group of support service companies that provide customized and turnkey solutions to businesses across the region.

Organised by dmg events Middle East, Asia & Africa, FM EXPO is co-located with The Outdoor Design & Build Show, Windows, Doors & Facades Event, and Gulf Glass.

Download the full FM Report FM at www.fm-expo.com/UAEFMReport
Find out more about FM EXPO 2017, visit www.fm-expo.com
Website:
http://www.fm-expo.com