Vimar - Smart Video Entryphone
Today, digital technologies constantly change the market rules, breaking down barriers which had been impenetrable up until a few years ago. To meet these growing connectivity needs, Vimar already offers a large number of solutions to make your home smart, in a simple and straightforward way.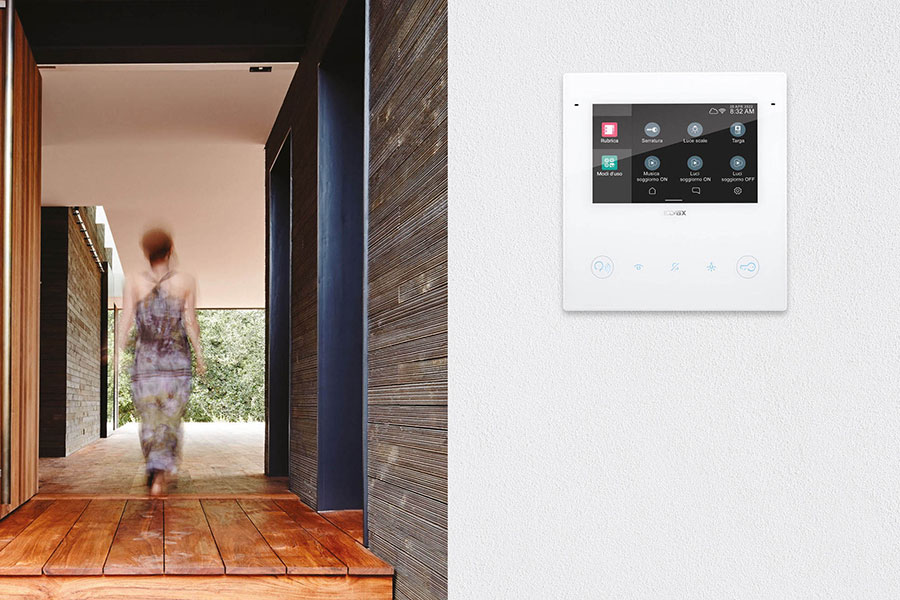 Indeed, on the one hand you can create a connected wiring system, without having to carry out any masonry work, using the Vimar View Wireless digital devices in the Eikon, Arké, Plana and Idea series simply replacing traditional 1-way switches in your existing system with connected ones. The system can be controlled using both the View App and voice assistants. On the other, thanks to the integrated Wi-Fi, the Due Fili Plus TAB 5S Up and TAB 7S Up video entryphones allow you to manage calls even remotely using the dedicated App.

However, in order to make the most of the full potential of the connected world, Vimar smart video entryphones allow you to recall home automation system scenarios - previously set in the View Wireless system - also from their 5- or 7-inch colour touch screen monitor. This not only applies to latest-generation video entryphones but also to those already installed, thanks to a simple auto-update on Cloud notification.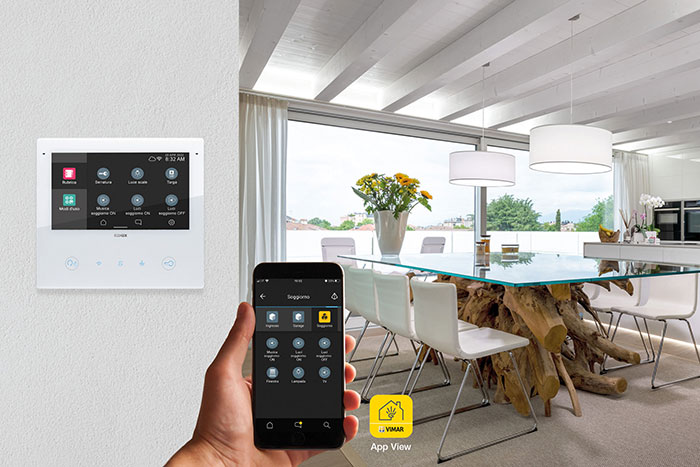 Using the user-friendly graphic interface, which distinguishes the video entryphones, and the soft touch keys for rapid functions, users will be able to call up scenarios to recreate comfortable atmospheres they had previously selected. For instance, as they leave their home, they simply need to touch the video entryphone monitor, normally installed near the front door, to turn off all the lights in their home and at the same time lower all the roller shutters. Similarly, when they return, they can call up a scenario that turns on all the lights, raises the roller shutters and sets their favourite temperature.

An integration between video entryphones and your smart home which expands your horizons to enjoy everyday life even more.
@vimar_com #vimar_com #vimar #entryphone
Website:
https://www.vimar.com/en/int