Vimar Wi-Fi Doorbell - The Entryphone Is Transformed Into A Video Entryphone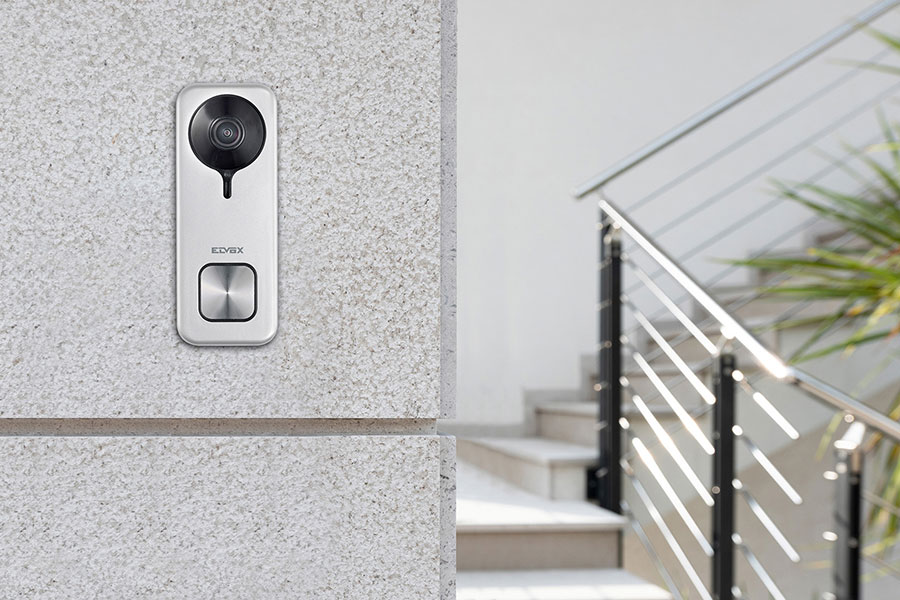 Do you live in a one-family home and want to see who's ringing at your door but using the same wires as the doorbell or entryphone already in place? Are you building your next house and want to fit it with a smart video door entry solution that's easy to install and straight-forward to manage? Then the Vimar Wi-Fi video doorbell is just for you.

This solution is available in a practical and complete kit, and it features integrated Wi-Fi which allows you to answer calls directly from your smartphone without having to install a video entryphone inside your home, with wired connections. It is a genuine "smart doorbell" which - thanks to its compact size - can be installed on the posts of the front gate or on the jamb of your front door so you can see what is going on outside on the road or in your garden.

With the new release of the free View Door App, you can answer calls wherever you may be. Whether you are lying down comfortably in your bed for an afternoon nap or out shopping or enjoying a well-earned seaside holiday, a simple tap on the display of your smartphone will let you see who is ringing at your door and speak with them, open the gate or activate another control (for instance, turn on the lights along the path). And, thanks to the SD Card included in the kit, you can also record stills and video footage.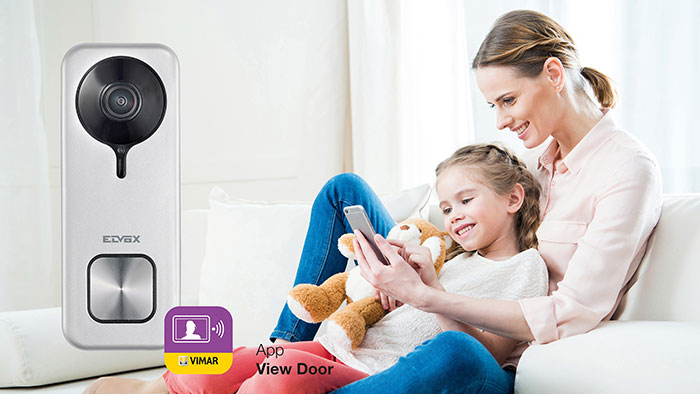 The Vimar Wi-Fi video doorbell offers high quality video footage and a wide recording angle, it is fitted with infrared LED lighting to allow filming at night, and it is equipped with a tamper-proof sensor that sends your smartphone a notification in the event an attempt is made to remove it. The RGB LED ring which elegantly surrounds the call button signals the call status to whoever activates it in a dynamic way: call under way, connection, answer.

Compatible with Amazon Echo smart speakers, the Vimar Wi-Fi video doorbell is easy to install and programme, straight-forward to manage and smart to operate. Indeed, it allows you to set an area within which it will automatically detect motion - distinguishing whether it derives from a human or from another event - immediately sending a notification on the App. And in the event of an alarm of any type, the pre-roll function starts recording images 5 seconds prior to the event.

An additional ringtone which works via radio is also available as an accessory, to be installed inside the home to amplify the sound of the call so it can even be heard if your smartphone is not within easy reach
@vimar_com #vimar_com #vimar #entryphone
Website:
https://www.vimar.com/en/int