Visitors flock to opening of largest exhibition in KSA
Hundreds of visitors poured into the Riyadh International Convention & Exhibition Centre over the last two days to get a glimpse at major unveilings at this year's show and capitalise on attractive payment offers in the residential sector.

Running until Saturday, the exhibition is held under the patronage of His Excellency Majed Al-Hugail, Minister of Housing in Saudi Arabia.

"The opening of the first ever Restatex Cityscape Riyadh was immensely successful, with hundreds of visitors queuing up to gain insight on their next real estate purchase and see the future of KSA epitomised in our exhibitors' projects," said Hussain Farraj, CEO of Ramtan, co-organisers of Restatex Cityscape Riyadh.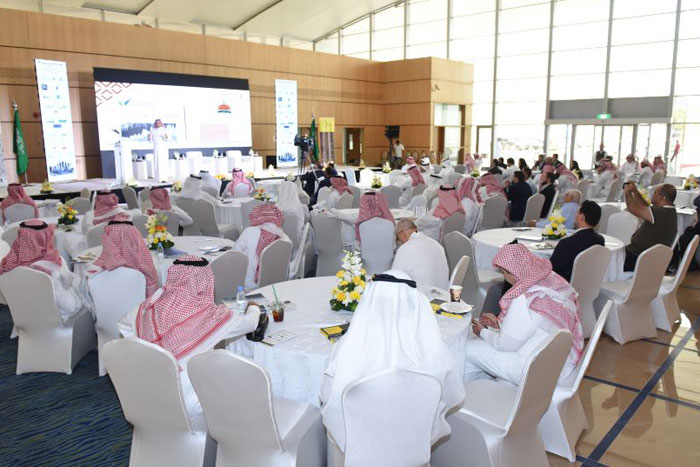 Al Jarbou are showing its residential project Alia el Sharq, which comprises an array of villas, in Madinah.

Ayman Hassan of Al Jarbou commented: "We have attractive deals and payment plans for each of our residential compounds on show." He added that whilst it is a challenging economic market, the proposed Vision 2030 is a clear move in the right direction.

Exhibiting this year is SGE Saudi Arabia who are showcasing its residential compound in Riyadh, Carolina Palms; 89 built homes in three themes with 24-hour security, retail facilities, restaurants and catering, and a kindergarten.

The company is offering attractive deals for those who sign up for a yearly lease on their signature and luxury collection homes.

Dubai Properties are showcasing its two residential projects in Business Bay; Bellevue Towers, and Marasi Riverside, while Turkish developer Emay Insaat Taahhut Sanayi ve Tic. A.S. have revealed KentPlus Yalova Wellness Spa Resort in Yalova, Turkey, a mixed-use project which includes villas and a five-star hotel.

Property broker Asteco have brought its Jumeirah Village Circle project Shamal Waves to the show, while developer Kleindienst is showcasing The Floating Venice to a Saudi audience, the world's first underwater luxury vessel resort.

Georges Chehwane, CEO of Plus Holding – who are showcasing residential projects from Cyprus and Lebanon – said the KSA market is renowned for its iconic towers globally.

"We applaud the Kingdom's plans to diversify its economy. Real estate exhibitions are important as they allow industry professionals, investors and developers from all over the world to gather in one location and promote their projects alongside Saudi companies," he said.

"It's clear that even in the most challenging of times, Saudi Arabians understand that real estate can provide them with the security and high returns they require, with the least amount of risk," said Ahmed Zakaria, Exhibition Director at Restatex Cityscape Riyadh. "For Saudi Arabian homebuyers and investors, real estate investment, even on a very small scale, remains a tried and tested means of establishing a solid real estate wealth base."

Today also saw the commencement of the Restatex Cityscape Riyadh Workshops. Experts from across the Kingdom came together under one platform to discuss critical issues facing the country's real estate sector, ranging from regulations to housing support programmes. The Workshops also addressed white land tax, and partnerships with the private sector.

Some of the exhibitors this year include: Tiger Group, Dar Al Taaloq Real Estate Broker, Saudi Projects, Indus Real Estate, Esnad Real Estate, Hamptons International, to name a few.

Restatex Cityscape Riyadh is sponsored by: Main Sponsor – Dubai Properties, Diamond Sponsor - Jabal Omar; Founding Sponsor – Aldar Properties; Inaugural Sponsor - Al Akaria; Gold Sponsors - Amlak International, Al Ahli, Etqaan Real Estate Co.; Silver Sponsor - KPMG, Samba, Al Rajhi Bank.