WFES Future Sustainability Summit offers insights into global challenges
The 12th edition of the World Future Energy Summit (WFES), a key enabler of Abu Dhabi Sustainability Week (ADSW) 2019, is set to feature a distinguished line up of speakers offering unique perspectives on the global sustainability agenda.

Hosted by Masdar in partnership with Department of Energy, Abu Dhabi, this year's WFES will feature the Future Sustainability Summit as a platform for outlining the key issues during an era of disruptive change on 15-16 January under the theme 'Collaborating for a sustainable future'.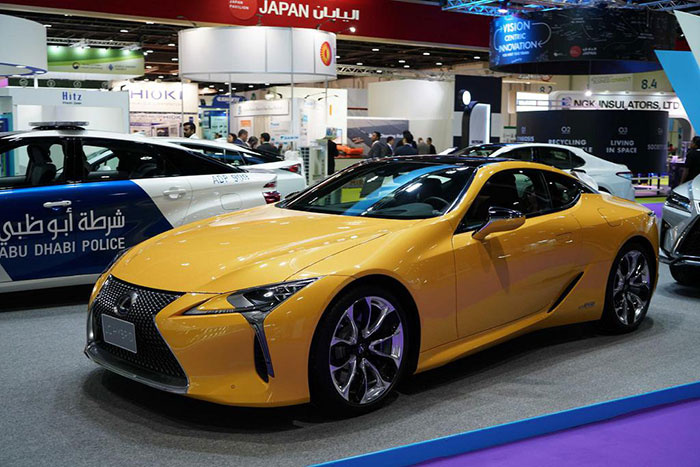 "Climate change is real and requires all stakeholders to work together to deliver the affordable energy and sustainable solutions the world needs." said Dr. Lamya Fawwaz, Director of the Zayed Sustainability Prize.

"The Future Sustainability Summit will bring together industry leaders, entrepreneurs, scientists, policy makers and innovators to explore a diversity of approaches to help maintain the momentum for sustainable development here in our region and around the world."

The Future Sustainability Summit's themes reflect a growing international awareness of the vast potential of revolutionary new technologies across fields as diverse as digitization, future skills, water, mobility, space, biotech, energy and climate change, and food and agriculture, along with the profound impacts that new tech will have on human behavioral and lifestyle patterns.

Covering the core concerns inherent to ADSW 2019 theme of 'Industry Convergence: Accelerating Sustainable Development', the event's discussions will take the form of plenaries, debates, and interviews complemented by insight sessions from young innovators and live on-stage demonstrations of cutting-edge robotics during a "robot rescuers" session.

The Future Sustainability Summit will be graced by a strong lineup of speakers offering their thoughts on global trends most relevant to the many new partnerships set to be sealed at WFES.

Those speakers already confirmed for the Summit's impressive lineup include:

HE Sheikh Nahyan Bin Mubarak Al Nahyan, Minister of Tolerance, UAE


HE Khalid bin Abdulaziz Al-Falih, Minister of Energy - Industry and Mineral Resources, Saudi Arabia


Ban Ki-moon, Former Secretary General, United Nations Co-Chair, Ban Ki-moon Centre for Global Citizen


HE Adnan Amin, Director General – IRENA


HE Dr Thani Al Zeyoudi, Minister of Climate Change and Environment, UAE


Dr Ahmad Belhoul Al Falasi, Minister of State for Higher Education and Advanced Skills, UAE, and Chairman - UAE Space Agency


HE Dr Armen Sarkissian, President, Armenia


HE Masagos Zulkifli, Minister for the Environment and Water Resources – Singapore
"The quality of the speakers scheduled to appear at the Future Sustainability Summit testifies to the leading role that WFES plays in driving forward the sustainability agenda and solving next generation challenges," says Naji El Haddad, Group Event Director at REED Exhibitions.
"In addition to presenting the latest thinking on the most important issues confronting businesses and innovators active in the sector, associated features of the platform such as WFES Expo, WFES Forums, CLIX ("Climate Innovation Exchange") and WFES Hosted Events also facilitate creative and productive partnerships between innovators, investors and stakeholders, thereby confirming WFES's status as one of world's premier, and pro-active sustainability events."
Attendees will therefore also have extensive opportunities to network and explore business opportunities with representatives of leading organizations from across the globe.
In the context of targets outlined by the United Nations COP 21 Paris Agreement and the UN's Sustainable Development Goals, WFES complements global efforts by helping to shape the sustainability agenda while enabling a private sector, bottom-up approach to accelerate commercially driven solutions that tackle interconnected resource and climate challenges.