WFES set to unlock full potential of innovative and disruptive technologies for global sustainability
The World Future Energy Summit, a key enabler of Abu Dhabi Sustainability Week (ADSW) 2019, will shape the sustainable development agenda by outlining key challenges and the promise of emerging, innovative and disruptive technologies as solutions to effect paradigm changes across industries, lives and the environment.

Held under the patronage of His Highness Sheikh Mohammed Bin Zayed Al Nahyan, Crown Prince of Abu Dhabi and Deputy Supreme Commander of the UAE Armed Forces, ADSW 2019 will cover the subject of 'Industry Convergence: Accelerating Sustainable Development' to examine how industries are responding to the global economy's digital transformation, which in turn is generating new opportunities to help solve global sustainability challenges. ADSW is hosted by Masdar in partnership with Department of Energy, Abu Dhabi, the event's principal partner.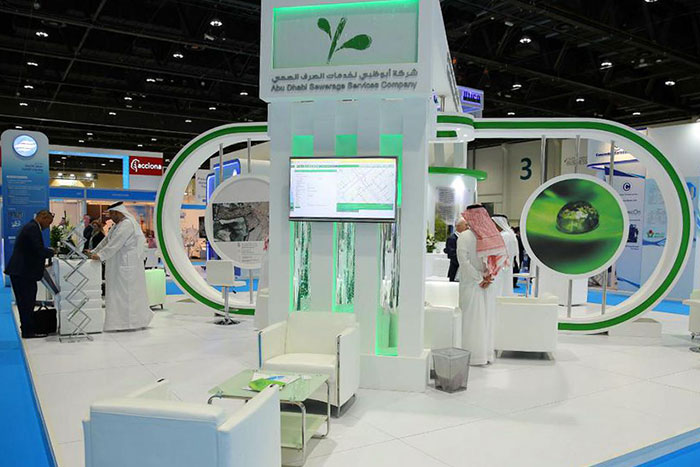 As one of the main highlights of ADSW, and a platform for action based on the week's policy priorities, the 2019 edition of WFES takes place from 14-17 January, under the theme, 'Embracing the Future, Welcoming Disruption', emphasizing its sustainability catalyzing role.

Eng. Abdullah Mohammed Al Khumairi, DoE's Executive Director of Strategic Affairs, said: "Embracing advanced technologies is a cornerstone of the Department of Energy's efforts to enhance efficiency within Abu Dhabi's energy sector, and increase its contribution to the national economy."

"The World Future Energy Summit is an ideal platform for exchanging expertise and experiences with leading decision makers from around the world," H.E. Al Khumairi added. "The Summit's theme, which focuses on advanced smart technology, is a clear indication of the immense role these solutions play in enhancing quality and efficiency in this vital sector. It is an opportunity to increase renewable energy's share of the market, which boosts sustainability, curbs carbon emissions, and improves quality of life. We are confident this event will set the foundations for an environment that encourages new bold ideas, facilitates the launching of joint projects, fosters communication, and accelerates the generation of innovative renewable-energy solutions."

In the context of targets outlined by the United Nations COP 21 Paris Agreement and the UN's Sustainable Development Goals, WFES complements these global efforts by helping to shape the sustainability agenda and empowering a private sector, bottom-up approach to accelerate commercially driven solutions that tackle interconnected resource and climate challenges.
Dr Salem Al Kaabi, Acting General Manager of Tadweer, said: "Our participation in WFES - EcoWASTE is aligned with Tadweer's strategic objective of adopting latest solutions, innovations and systems in integrated waste management and recycling regionally and internationally. Our continued presence in this high-profile global event that convenes top international experts and decision makers articulates Tadweer's priority to support sustainable development in Abu Dhabi."

Led by UAE's own national sustainability agenda, UAE Vision 2021, WFES connects policy makers, innovators and businesses to drive sustainable priorities. Through the Future Sustainability Summit, WFES Expo, WFES Forums, CLIX ("Climate Innovation Exchange") and WFES Hosted Events, attendees can both gain insights and seal partnerships through exclusive networking opportunities.

With billions of dollars' worth of deals set to be made, the platform offers immense scope for business development. To this end, WFES will once again feature the highly successful Sustainability Business Connect Programme, which in its 2018 edition facilitated around 10,000 meetings with 7,000+ users through a dedicated online platform.

New features for the 2019 Summit include:

WFES Energy Transition Forum: a platform for leading industry players to gather, share insights on future energy provision, and secure the latest opportunities provided by emerging best practice and technologies
Abu Dhabi Sustainable Finance Forum: an innovative new event seeking new investment and funding options for sustainable ideas and projects
'Innovation Trail': a guide that will map cutting-edge technologies and breakthrough products from select companies on the show floor
Youth4Sustainability: a must attend for students, innovators and entrepreneurs to discover the sustainability industry's future and engage with industry experts
Tech for Good: A series of presentations by start-ups and SMEs developing creative tech solutions to support urgent emergency response and disaster deployment in war zones
"This year's WFES is leading a truly global effort to gather sustainability champions who are changing the way we live and work through imaginative thinking and creative technology," says Naji El Haddad, Group Event Director at REED Exhibitions.
"By providing global thought-leadership and a business-focused platform, WFES provides an unparalleled opportunity for delegates and attendees to both access the insights of some of the world's most reputed sustainability thinkers and practitioners and discover new commercial partnerships seeking to maximize the potential of innovative new tech."
A central aim of WFES is the encouragement of youth interest in sustainability issues. With the younger generation now accounting for roughly 1 in 4 people in the world today, WFES aims to nurture a new generation of 'sustainabilists' by encouraging them to drive innovation across the entire spectrum of energy, water, waste, renewables, green buildings and transportation.
Reflecting the key priorities across the full range of the sustainability sector, this year's WFES Expo is structured to showcase the following verticals:
WFES Energy: a global platform for energy and climate issues, bringing together key senior government and business leaders to review and discover the latest disruptive technologies and innovations that help them achieve ambitious goals
WFES Green Buildings: a Forum dedicated to the development green buildings communities based on zero carbon emissions to support the advanced urban planning and sustainable lifestyles of the future.
WFES Water: a leading exhibition and forum dedicated to developing innovative solutions to regional and international water sustainability challenges by focusing on the water-energy-food nexus
WFES EcoWaste: the region's leading exhibition and forum dedicated to advancing sustainable waste management
WFES Solar: MENA's largest solar event bringing together key government, business and finance stakeholders
WFES Mobility: a platform that will explore big new ideas, exponential technology innovations, infrastructure challenges, industry insights and digital platforms