With Luna Pendant Lighting, The Inspiration Comes from The Moon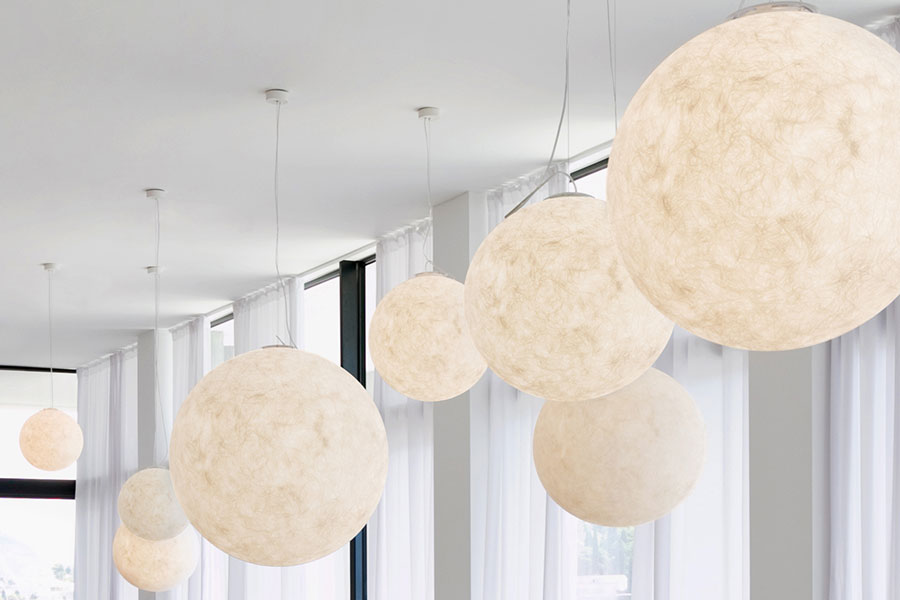 Italian artist Oçilunam brings the celestial galaxy into our homes with his italian label In-es.artdesign, with the lunar surface looming large in his creative skies.

The moon's mysteries are the model for the Luna (moon) lighting collection, constructed of Nebulite, a specially developed material that mimics the uneven, softly luminescent qualities of the moon's surface.

Balancing an interplay of light and shadow with a carefully selected contrast of internal and external materials, these lamps' reinterpretation of the moon has made a splash across the international design scene.

A mix of art and design, to illuminate even the darkest night. Luna pendant is made in Italy and was created in 2003.

@InEs_artdesign
Website:
http://www.in-es.com