Word's Best Air Purifier Launched in Dubai
Eolisair FZ-LLC has launched its activity in Dubai Science Park, during Arab Health show early 2018. This subsidiary of the French specialist in indoor air quality will bring the Eolis Air Manager, a revolutionary professional air purifier, to the Middle East Market.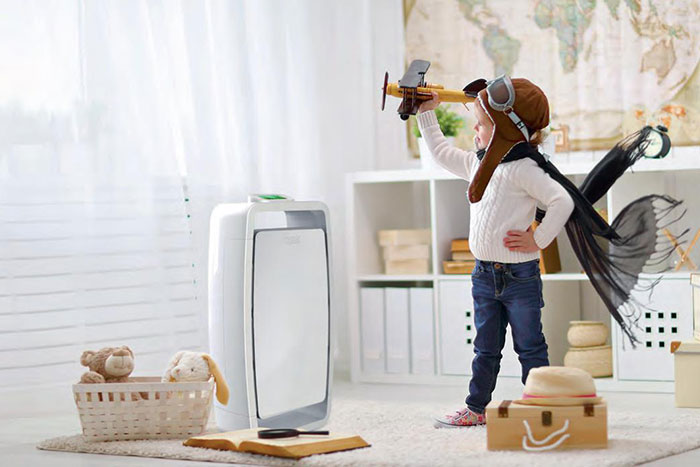 Since 2009, NatéoSanté has a proven expertise in air quality and is recognized as a technological leader in Europe. The Eolis Air Manager is the result of joint R&D efforts of internal engineers and Airbus Group and has been rewarded several times for its innovation.

Eco-Design – Integrated real-time PM 2,5, VOC and a unique filter saturation Monitoring – connected to Internet, with Software and App for full interaction from all devises – unique combination of medical filters and photo catalyzer – additional option for deep clean program using active oxygen.

99,997% purified air, free from dust, virus, mold, microbes, mites, odors, bacteria, pM2.5, VOCs, pollen.

"When I first discovered the EOLIS AIR MANAGER, I was deeply impressed by the product and I felt immediately that the Middle East would be an immense market for this innovative product. Air quality is indeed an important issue for our health, especially in regions where we live up to 90% of our time in indoor, air-conditioned air."

- Stephanie Neuer, General Manager

Applications
Medical institutions ensure an absolutely sane and pure atmosphere,
Hotels offer a new guest experience and enhance satisfaction, Educational institutions and offices increase concentration and productivity and limit absenteeism
In private households, we treat particularly living rooms, as well as sleeping rooms of allergic and asthmatic children and adults.