Workspace International launches new acoustic and cozy office furniture
Having recently opened the Middle Eastern branch in Dubai, Workspace International introduces modern and innovative The HUT and The Q Corner at the top European fair.

The award winning interior design company Workspace International has introduced The HUT and The Q Corner office furniture at Orgatec, the leading international trade fair for office and facility in Cologne, Germany. In addition to working environments, these modern novelties with excellent acoustic properties fit to many other spaces.

The HUT´s simple and basic lines seems inspired by the classic Monopoly game houses giving a timeless look at the popular and practical "room within a room" concept. Supported by a steel frame, The HUT's outer material is fireproof fabric, and the insulation material has excellent acoustic properties. HUTS can serve different purposes, as individual workstations, as small sit or stand meeting rooms, or lounge area with sofa.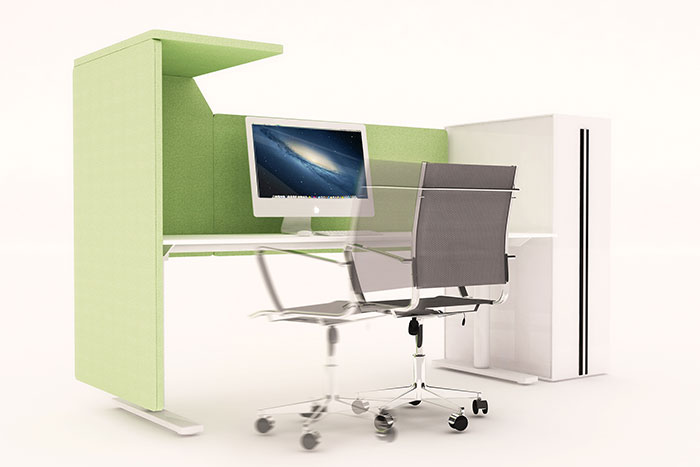 The quiet Q –Corner has been designed for a more peaceful workspace without totally closing the user of the workstation from the rest of the office. The slanted roof is part of the three base screen system with the frontal screen size dictated by the left of the work desk. The Q Corner is ideal for call centers and similar.

The HUT and The Q Corner mark the beginning of Workspace's collaboration with the Swedish Götessons, the leading Scandinavian manufacturer of office furniture that is behind the realization and developing of the products. The HUT and The Q Corner are shown for the first time at the stand C-091 in Hall 6 at Orgatec, and are available for immediate orders.

Categories:
12 51 00 - Office Furniture