1,000 KONE employees participate in real-time field study across 31 countries at annual People Flow Day
KONE, a global leader in the elevator and escalator industry, celebrates its 6th annual People Flow Day on October 28, 2015. During the event, approximately 1,000 KONE employees in 31 countries will act as researchers and visit more than 160 sites to observe what smooth people flow means in practice and engage with customers.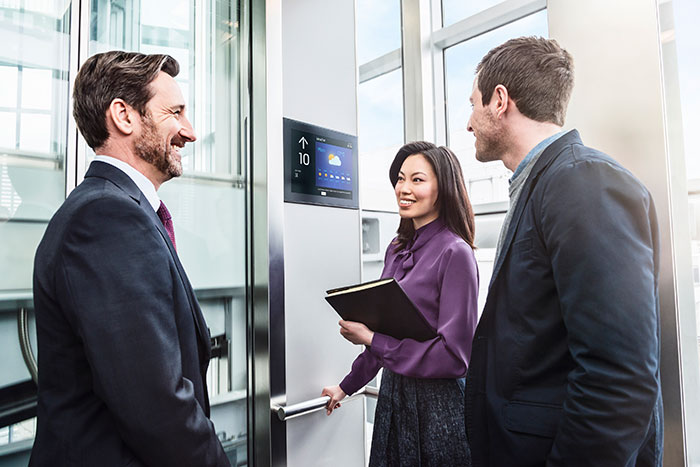 The focus of this year's People Flow Day is service experience. During People Flow Day KONE employees will observe the flow of people and goods during service visits as well as learn directly from customers how they experience KONE services. This year KONE's teams of service technicians will play an integral part of the day as they have an essential role in bringing the theme service experience to life.

In Middle East, more than 50 KONE employees are set to study what makes an elevator or escalator ride a smooth, safe and functional experience. KONE will conduct People Flow Day in UAE, Qatar, Bahrain, Oman and Egypt.

People Flow Day has become a valued tradition at KONE whereby employees and customers are able to share and exchange important topics. In this ethnographic study, KONE gains a deeper understanding of customer needs and the user experience in practice across countries, cultures, building sizes and unique local customer needs. The valuable data obtained during the event is used by KONE's R&D and service development teams. For more information and results on KONE's People Flow Day 2014, please have a look at the People Flow Day Report on kone.com.

KONE's maintenance services includes 17,000 technicians who focus on ensuring people flow every day by keeping equipment expertly maintained and efficiently repaired. KONE has one million elevators and escalators in service around the world.

"I am confident that this study will support the development of KONE's service and advance our expertise as people flow experts. Our teams in KONE Middle East will be covering different sites during the day, including U-Bora Tower, DHL and Amaya Towers in UAE, Ezdan Mall in Qatar, Amwaj Island in Bahrain and more. I want to express my gratitude to all the customers who made it possible for us to conduct this study", says Samer Halabi, Managing Director for KONE Middle East.