About ColorEYE Color Stop (CS)
Brochures

ColorEYE Color Stop (CS)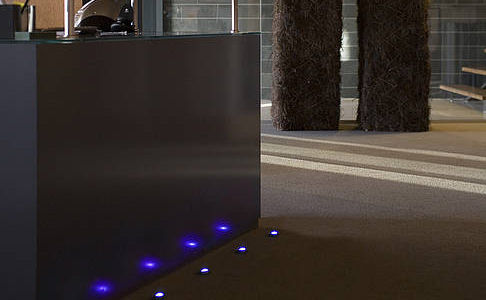 Driven by RGB lighting technology, the ColorEYE® Color Stop (CS) enables you to create any mood you like. By mixing the primary colours 'Red', 'Green' and 'Blue' - it is possible to create virtually any desired color.
A preprogrammed color-changing sequence will start running automatically as soon as the system is switched on. In addition, you can manually set the fixture at the desired color.
Features & Benefits

IP67 protection against dust and moisture
Energy saving (0,42W)
Extreme long lifespan
Minimal heat development
UV resistant materials
Easy, plug & play installation
Extremely low recess depth (6,5mm)
Possible Applications

Hardwood Flooring
Laminate
Carpet
Ceramic Tiles
Natural Stone
Quartz Flooring
...

26 51 00 - Interior Lighting
26 55 00 - Special Purpose Lighting

Categories: LED lighting.