About Outdoor Pro
Brochures

Outdoor Pro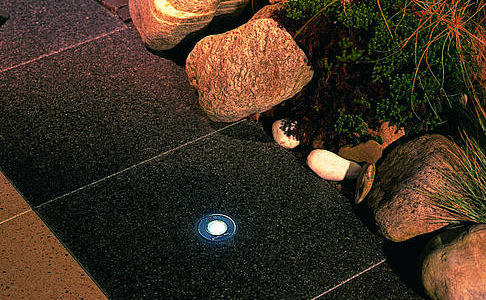 Eyeleds® Outdoor Pro is installed as a 'Plug & Play System' by means of a high quality IP67 connector plug.
The direct burial rated PUR cabling is resistant against UV light. The 12V system is powered by intelligent, short-circuit protected, weather proof drivers. Eyeleds® Outdoor Pro is available in a wide variety of finishes and light colours. Eyeleds® Outdoor Pro is a high preferred system at both professional installers and consumers.
Features & Benefits

Easy, Plug & Play installation
Use of high quality 'sensor connector system
Universal, accesoiries compatible with Outdoor Extreme series
Friendly light with smooth light output
Suitable for use in environments between -20 and +45°C
Maximum load capacity 285kg / 2850N
Extreme long lifespan up to 100,000 hours MTBF
Possible Applications

Decking
Railing
Terraces
Drive ways
Ship-decks
Verandas
...

26 55 00 - Special Purpose Lighting
26 56 00 - Exterior Lighting

Categories: LED lighting.