About C.R.I. Horizontal & Vertical Multistage Pumps
Brochures

C.R.I. Horizontal & Vertical Multistage Pumps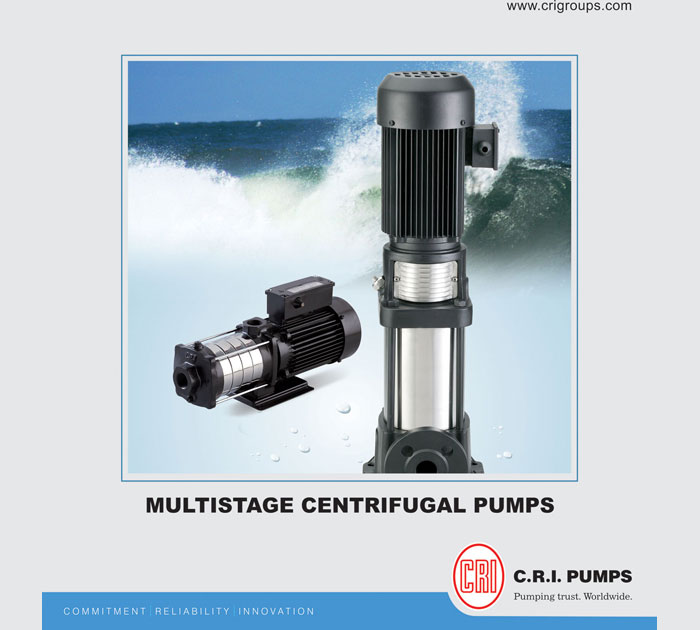 C.R.I. Pumps India has introduced ingeniously designed Horizontal (MH) & Vertical (MV) multistage pumps in a wide range with different types of materials of construction. These pumps can be used for various applications such as industrial and domestic water pressure boosting & distribution in high rise buildings, small farms, gardens, pumping of clean liquids in industry, car washing etc.

All the main components having direct contact with water like impellers, diffusers & shaft are made of corrosion resistance AISI stainless steel for hygiene and endurance. These pumps are designed and developed in-house with utmost care using latest engineering software to deliver the best possible hydraulic efficiency.

C.R.I's MH Series pumps are non-self priming axial suction and vertical radial delivery type with threaded parts.

C.R.I's MV series pumps are non self priming, axial suction & delivery type available with different types of port connections with NEMA standards viz round flanges, oval flanges and suitable for PJE coupling. These pumps can be used for fluids with temperatures from -20 to +1200C and for the operating pressure ranging from 0.55 Mpa to 3.0 Mpa.

Power Range : 0.22 kW – 45kW
Discharge Range : upto 110 m3/h
Head Range : Upto 330 meter

These pumps are powered by Totally Enclosed Fan Cooled AC induction motors as per IEC standards which are suitable for continuous duty. Motor stator is made of low watt loss steel laminations assembled under pressure and rigidly locked in the frame.

Dynamically balanced rotor ensures vibration and noise free operations. Construction of motor frames and usage of quality materials result in high performance and low temperature rise thereby increasing the life cycle of the motor. All the single phase motors are incorporated with Thermal overload protector for additional safety.

22 11 00 - Facility Water Distribution
32 82 00 - Irrigation Pumps