About Twisted Special Diffusers
Brochures

Twisted Special Diffusers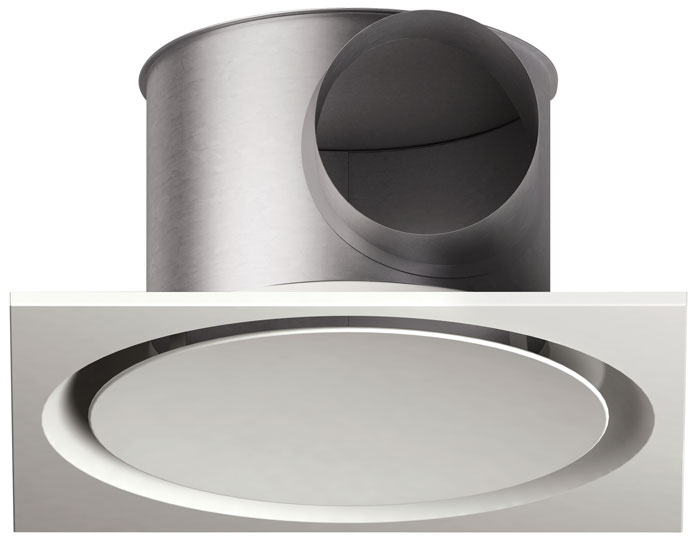 Swirl diffusers are suitable for installation for suspended ceiling and plasterboard ceiling with heights from 3 m to 5 m to ensure optimized air diffusion with thermal comfort and energy performances in occupied space.

Aldes has special type of swirl diffusers, named Twisted diffusers, that have a monolithic and discreet design with same aesthetic for supply and exhaust diffusers. Twisted diffusers air performance has been tested as per ASHRAE 70 for noise criterion, throw, velocity, static pressure drop.

Twisted swirl diffusers are always supplied with a special integrated plenum box and specific circular slot to guarantee an excellent helicoid air diffusion pattern with Koanda effect for a large airflow range with only one model (one size).

Twisted swirl diffusers consist of a diffusion cone and a central disk in galvanized 0.8mm steel painted with RAL 9010 mat 30% epoxy paint finish.

Specific circular plenum box is in galvanized Z275 0.6mm steel in accordance to EN 10142 with one spigot (Ф 200mm) at 90°. Fixing to the concrete is done using lugs located on the plenum.

Twisted diffusers plenum for air supply are insulated with 15mm of melamine M1 fire resistance material for acoustic insulation and 5mm of polyurethane M1 fire resistance for thermal insulation.

Twisted swirl diffusers for air exhaust have a removable central disk and an elliptical G2 filter. Easy access to the filter by simple and quick opening mechanism of the central disk.

23 30 00 - HVAC Air Distribution
23 37 00 - Air Outlets and Inlets