About Griffolyn®
Brochures

Griffolyn®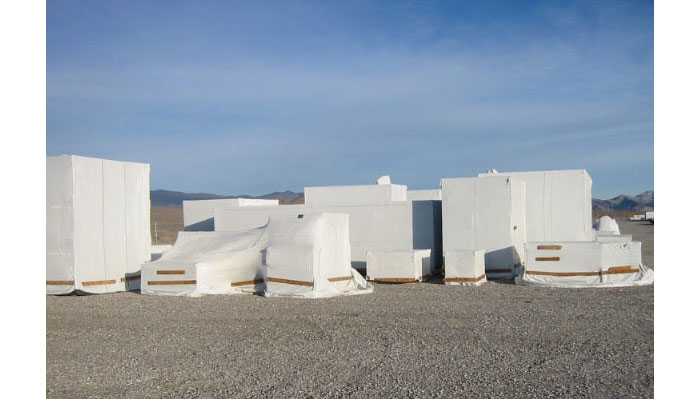 Since 1957, Griffolyn®, the original division of Reef Industries, has been manufacturing quality, internally reinforced polyethylene laminates designed for a wide range of applications. Griffolyn®'s patented, high-strength reinforced grid provides superior puncture and tear resistance with an exceptional ability to withstand extended exposure to weather.
Use Griffolyn® for Corrosion Protection, Equipment Storage/Shipping Covers, Landfill Covers, Vapor and Moisture Barriers, Dust and Environmental Partitions, Contaminated Soil Covers, Athletic Field Covers, Greenhouses, Crop Protection or any of a thousand other possibilities.
Griffolyn® plastics can be customized to any size and shape, ensuring your exact requirements are met. Griffolyn® is available in white, black and clear. Custom colors are available upon request. This product is a cost effective and durable solution to prolong the service life of your investments.
Special Features
Weather and Corrosion Protection
Anti-Static
Chemically Resistant
Lightweight
Fire Retardant
Heat Shrinkable
Low Permeability
UV Stabilized
Puncture Resistant
Long Outdoor Life
Product Range
Greenhouse Covers
Vapor Retarders/Barriers
Speciality Packing
Reinforced Shrink Plastic Films