A Story of 'Extraordinary' Beauty - Precious and Original Finishes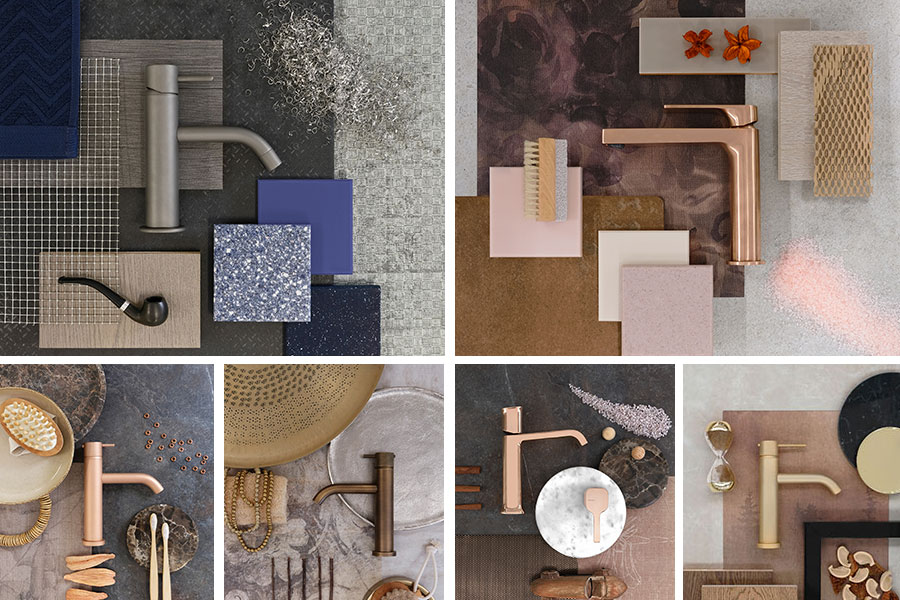 Being able to amaze with exclusive products of extraordinary elegance and refinement has always been in Ritmonio's DNA.

Today, the company's stylistic research - synonymous with excellence in the Design Made In Italy in the world - and the attention to the needs of an increasingly international market of the home decor, has led to cross new horizons and propose new interpretations of the bath & shower space.

A story of "extraordinary" beauty, which reflects the evolution of the bathroom inside the houses - in the past intended as an exclusively service space - in a complete environment for relaxation and well-being tout court.

Ritmonio has enriched its offer with new suggestive, refined and timeless design finishes. If, until a few years ago, the classic chrome was an almost obvious choice for the taps, today the colour and finish define the bathroom environment. The taps therefore combine with chromatic choices of the entire interior project and become a co-ordinated piece of furniture, the choice of which proves to be fundamental for final aesthetic result. A mood that extends into residential contexts as well as contract and hospitality.

In addition to the finishes already available, six new colours compose the Finishes Selection of Ritmonio: Rose Gold, Frosted Rose Gold, Brushed Rose Gold; Brushed Dark Bronze; Frosted Black Chrome, Frosted Champagne. Sixteen finishes available, obtained with special processes in new generation systems with low environment impact and technologically advanced, which are enriching the Glitter, Pois, Haptic, Taormina, Reverso and Diametro 35 series, creating countless possible configurations.

The Ritmonio "selections" are conceived and designed to dialogue with architectural forms, personal taste and functional needs, in constant aesthetic and technological research. This expansion of the range of finishes makes the company a strategic partner for all those who want a highly distinctive and characterful bathroom environment, where detail becomes the protagonist.
FOCUS ON FINISHES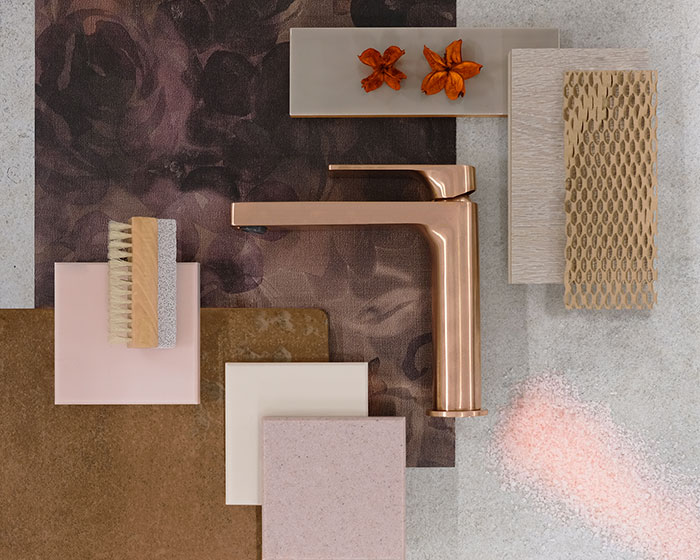 ROSE GOLD, BRUSHED AND FROSTED
The rose gold adds a touch of finesse and elegance to the rooms. A harmonious balance between originality and style.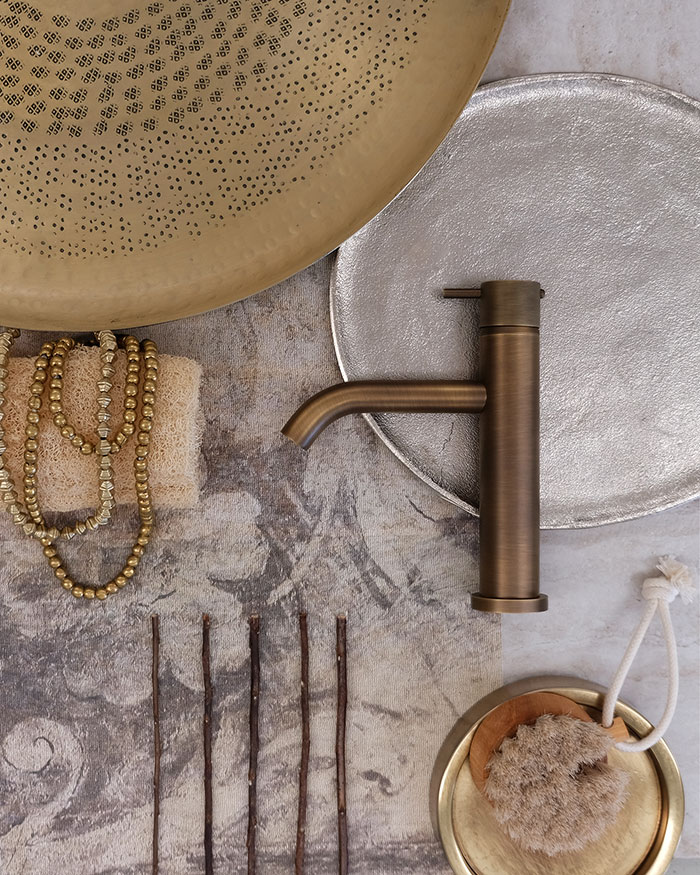 BRUSHED DARK BRONZE
Black sensuality for a material impulse that gives life to a dark, inebriant and enveloping look, revealing the bronze tones, for those who love to be noticed.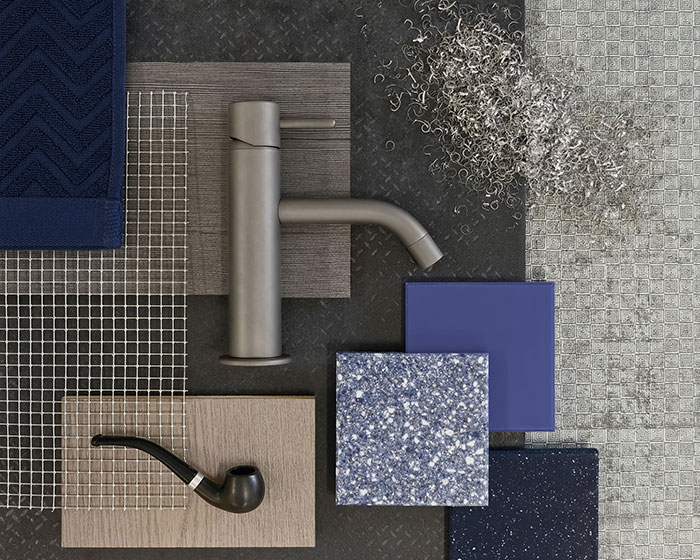 FROSTED BLACK CHROME
A timeless colour, unique in its versatility. The essentiality and purity of black become a value for the identity of the spaces, a game of style for precious combinations.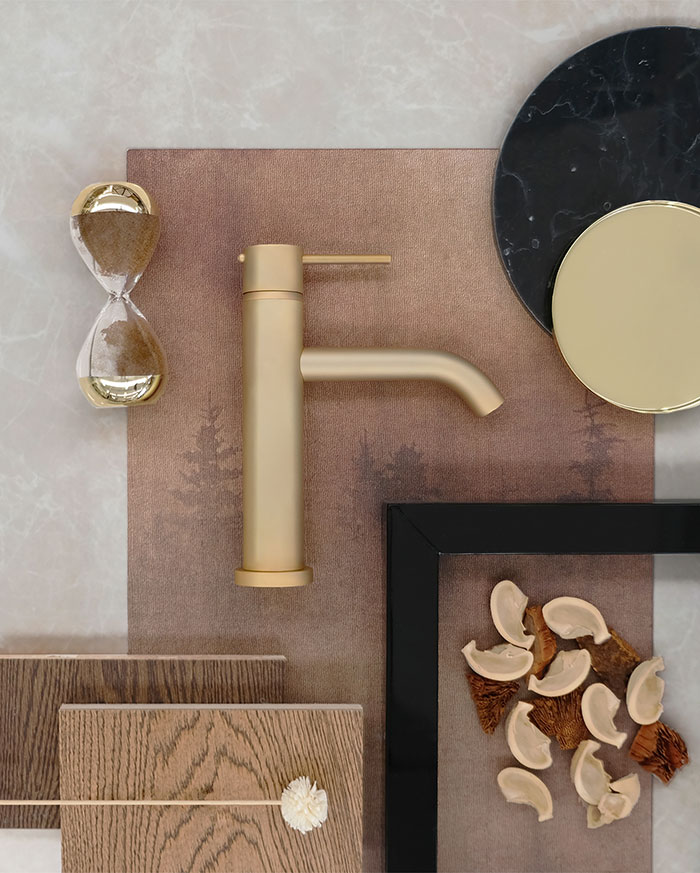 FROSTED CHAMPAGNE
Brightness and splendour for the warmest of the finishes. The welcoming tones of champagne release vitality and show themselves in all their solemn richness and refinement.