About Al-Jazeera Paints Trading Co. Ltd.
Al-Jazeera Paints Trading Co. Ltd.
Address:

Sajaa, Emirates for Industrial Cities
Building No. 228

City:

PO Box:

Country:

Phone:

Fax:

Website:

Email:

matiyah

al-jazeerapaints.com

Contact Person:

Company type:

Manufacturer
Al-Jazeera Paints was founded in 1979 in Riyadh, Saudi Arabia as a small business but with big dreams. Within a short period of time, and through the founders vision and dedication to achieve a balanced growth - a solid foundation has been established for a reputable and leading company in manufacturing paints in the Middle East.
Therefore, the company was able to assume a leadership position in the development and production of innovative, top quality products distinguished with environmentally responsible whether they are industrial or commercial or personal ones which adequately designed to cater for specific requirements and needs of a wide sector of clients.
Currently, the company's capacity in producing a diverse array of quality products is about 200,000 tons per year compared with 4,000 tons per year upon inception, and it raised its production capacity by establishing an automated paint plant that is the first one of its kind in the region, equipped by the most up-to-date global technologies to manufacture environmentally safe water base paints reach to 120,000 tons per year.
The company, throughout the past years, continued to support the national economy of the Kingdom of Saudi Arabia through its interaction with local communities in where it existed.
The company signed a nanotechnology research & development agreement with King Saud University, the most advanced of its kind in the world, for the purposes of manufacturing contemporary, high quality, environmentally safe and innovative paints and making them available to serve all kind of industries, construction projects and décor..
Al-Jazeera Paints paved the way to the Saudi youth to develop and improve their technical and technological skills by providing them with on-the-job training and through attracting the well qualified Saudis as well.
Al-Jazeera Paints company spares no efforts in making partnerships with distinctive clients based on responsibility bearing, enhancing human resources and combining efforts for the purpose of reaching the highest professional standards, and achieving sustainable development in the field of manufacturing of paint.
As a result, the company covered all areas of the Kingdom with showrooms reached to more than 500 showroom and center for sale of which their locations were carefully selected to be within reach of company clients.
It furnished these showrooms with a highly trained staff that works on assisting and helping clients in selecting from a wide range of specialized and distinguished products in order to satisfy their diversified preferences and tastes.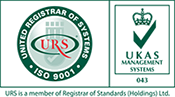 Categories: paint, marine paint, industrial paint, architectural paint, wood paint, protective coating.