AUTOBIM3D, the 3D HVAC application from the AUTOFLUID 10 suite, is now compatible with Bricscad V17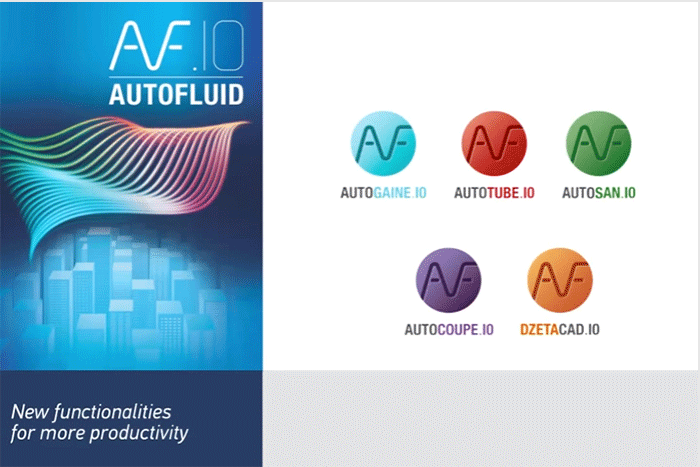 AUTOFLUID 10

AUTOFLUID is the CAD package of choice for professionals in the fields of HVAC, sanitary, medical and industrial fluids.

AUTOFLUID is widely adopted throughout the profession. From international firms to independent offices, our users have made us the leader in France.

The suite is composed of five applications that were created by users and for users to save you precious time. We're experts in the field of engineering for fluids and we're doing our best to develop the simplest and the most pragmatic tools.

With AUTOFLUID you can configure, draw and dress technical drawings in just a few mouse clicks. An exhaustive gallery of graphical components insure the highest level of precision and graphic quality. Plans created with AUTOFLUID are always clear, reliable and produced in the shortest time.

Watch video for more details.


AUTOBIM3D - KEEP WORKING YOUR OWN WAY, IN 2D
With AUTOBIM3D you can contribute to BIM projects in 3D while using your current 2D drawing skills and tools. Your productivity won't suffer and neither will your budget.
All you have to do is to export 2D architecture plans from the BIM model and use them to create your network drawings in AUTOFLUID. Once they're drafted, AUTOBIM3D exports them back to your BIM project, in 3D.
On today's building sites, only real enriched 2D fluids networks plans that were created and thought through in 2D are really fit for building. Plans generated directly from 3D models must be re-worked to include all the necessary detailed information that insure they're read correctly on site. This extra time spent increases with each modification in the BIM model.
Therefore with AUTOBIM3D we've decided to turn the process on its head : starting with fast and accurate 2D design to then generating 3D network models for BIM projects.
Watch video for more details.