AXOR Celebrates 25 Years of Personalized Bathroom Design
AXOR is a pioneer in the creation of avant-garde, technologically superior design objects for luxury bathrooms and kitchens. The brand's luxurious taps, showers and accessories lay claim to perfection in design, craftsmanship and functionality.

In this regard products that are more than just the combination of form and function have been created for 25 years: perfectly developed and constructed design objects found in the world's most luxurious bathrooms and kitchens and conceived in collaboration with internationally acclaimed architects and product designers, such as Philippe Starck, Antonio Citterio and Jean-Marie Massaud. In honor of its 25th anniversary, AXOR, together with Phoenix Design, design partners from the very first hour, presented AXOR MyEdition – a new dimension of individualization during Salone del Mobile in April. The collection is available for purchase starting in October 2018.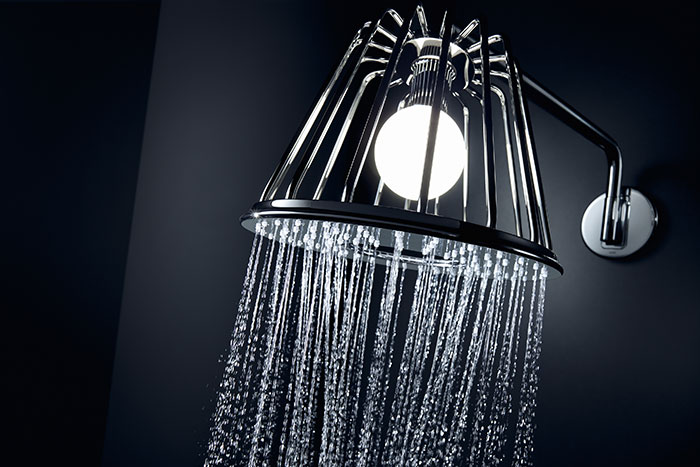 Perfection in Design and Detail
For more than 20 years now, AXOR has been instrumental in shaping the evolution of the bathroom with the creation of avant-garde pieces and collections – some of which are considered among the most important icons of bathroom design to this day. One example is the AXOR Starck collection which introduced a new way of controlling the flow of water with its archetypal joystick handle.
The AXOR Citterio collection is a masterpiece of 1930s neoclassicism. The characteristic features of the taps are their angles, edges and distinctive flat surfaces, which reflect light perfectly. The AXOR Massaud collection sets new standards for a pristine water experience. Realised with the highest level of technical expertise, water flows like a natural waterfall from the sculptural tap that doubles as a shelf.
Perfection in Craftsmanship and Functionality
The uncompromising claim to perfection in design, craftsmanship and functionality is reflected, for example, in the resource-efficient AXOR Starck Organic collection. Thanks to a new spray mode, it offers an innovative solution for the responsible use of water while generously enveloping the skin. The pinnacle of the AXOR taps, AXOR Starck V, shines with a movable and detachable spout made of organic crystal glass or porcelain.
A choice of elegant glass cut varieties introduced in 2015 makes it easy to exchange a spout if needed. Perfect craftsmanship and functionality in the shower, too: the AXOR ShowerHeaven 1200 and AXOR 350 overhead showers, introduced in 2017, are an expression of a new dimension in showering. An unprecedented shower spray gently envelopes the skin, completing the luxurious shower experience.
"The wide range of styles of the AXOR collections invites us to explore what we find inspiring, enabling us to discover our own perfect and individual solutions for the design of a luxurious bathroom or kitchen. No matter what the AXOR customer chooses: an uncompromising claim to perfection in design, craftsmanship and functionality extends through our entire portfolio of taps, showers and accessories," explains Olivier Sogno, VP Brand Management, Hansgrohe SE.