BAGNODESIGN has opened a new headquarters in Leeds
BAGNODESIGN, international manufacturer and supplier of design-led bathroom solutions, has opened a new European Headquarters in Leeds.

Enabling the manufacturer to easily distribute its wide portfolio of bathroom products to suppliers and end users throughout the UK and Europe, the new facilities, located in the Birstall area of Leeds, cover a total of 20,000 square feet.

This includes a warehouse stocking the company's entire collection, comprising 1,500 product lines and encompassing every area of a bathroom's design, including sanitaryware, brassware, furniture and accessories.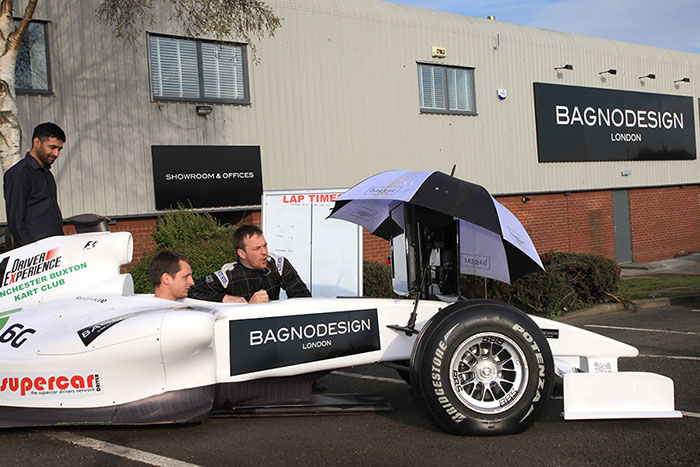 Alongside the warehouse and offices, the new BAGNODESIGN headquarters also includes a 4,000 square foot showroom, where customers, designers and architects are free to browse the latest products and seek advice on their bathroom specifications from the BAGNODESIGN team. End users, hoteliers and developers can also find inspiration from the many displays and make full use of the facilities on offer at the new Leeds HQ. The premises also includes a training facility and R&D room, enabling those involved in the bathroom industry to brainstorm ideas and keep abreast of the latest innovations all at one location.

With an enviable reputation for supplying innovative and highly functional bathroom solutions, BAGNODESIGN is part of the Sanipex Group, which is present in more than 30 countries across four continents. The brand first launched in the UK in 2012, with the opening of its A&D Centre in London's Clerkenwell. With its products now stocked by more than 60 dealers throughout the UK and Ireland, the new headquarters in Leeds ensures BAGNODESIGN stock is readily available to customers both in the UK and Europe.

Commenting on the opening, UK Sales Director Mark Walker said: "The new European headquarters is a very positive move for BAGNODESIGN, and will further aid our growth within this market. With a strong network of dealers now in place throughout the UK, this is the perfect platform from which to expand the business further afield and into Europe, ensuring we can turn orders around quickly wherever the destination.

"As well as being a distribution base for our UK and European customers, we hope that architects and designers based in the north of England will make use of our facilities too, whether for training or to see our wide range of bathroom products 'in the flesh'. Our London A&D Centre has become a hub for those involved in bathroom design to meet and thrash out ideas and we hope the same will be true of our Leeds showroom."

The address of BAGNODESIGN's new European headquarters is Unit 1, Oakwell Park Trading Estate, Birstall, Leeds, WF17 9LU. For more details visit www.bagnodesign.co.uk or call 01924 233977.
Categories:
10 28 00 - Toilet, Bath, and Laundry Accessories