Balancing just got an upgrade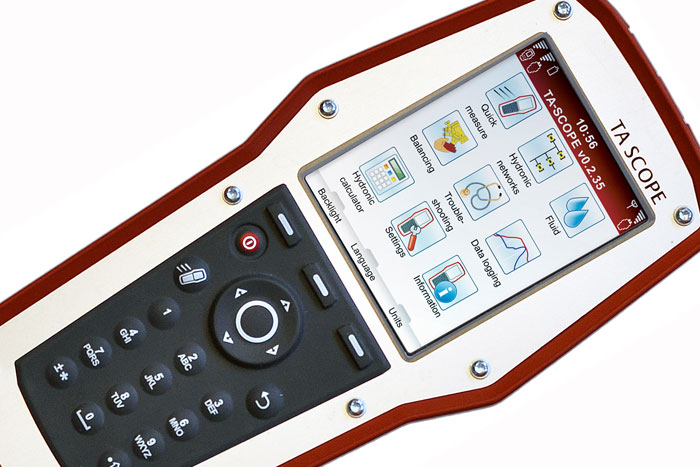 On its first release TA-SCOPE raised the bar in hydronic balancing – and now this unique handheld instrument has been updated with even more game-changing features.
TA-SCOPE makes balancing a building's HVAC system a faster, easier and more precise task, with the upshot of greatly reduced energy use and costs. It doesn't matter how big the building is or how complex the system, all it takes is one person with one TA-SCOPE to get the job done.
Its dynamic user interface gives you easy control over the instrument's advanced balancing and diagnostic functions. You have a total overview of the system right in your hand. TA-SCOPE even determines the correct pump set points.
All the functionality you need in one instrument:

TA-Wireless – now one person with one instrument can accurately balance complex systems with only one valve adjustment per valve necessary.
TA-SCOPE Relay – combines with TA-Wireless to make balancing systems in very large buildings much easier.
TA-Diagnostic – detects system errors, allowing for easy maintenance, troubleshooting and building balancing calculations.
Self-sealing needles with integrated temperature sensor make measurement safer and more accurate. System performance is improved, with more precise measurement and easier heating/cooling power logging.