Bison Poly Max Low VOC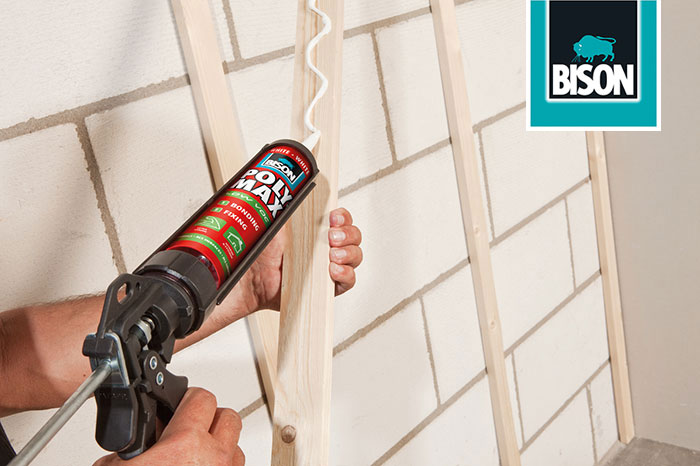 Universal, high-quality construction adhesive based on unique SM Polymer technology with very high final bonding strength. For bonding and fixing almost all (construction) materials to almost all surfaces (both smooth, porous and non-porous surfaces). Low VOC emission. Can be used indoors and outdoors. Extra strong.

Field of Application
Bonding: glass, stone, natural stone, concrete, plasterwork, many synthetic materials, wood, chipboard, Trespa, iron, aluminium, zinc, steel, stainless steel and other metals, ceramic tiles, cork and mirrors, among others.

Fixing: skirting boards, lathing, window sills, doorsteps, roof edges, construction boards, insulation materials, gypsum boards, polystyrene ornaments and decorative edging, among others. Not suitable for polyethylene (PE), polypropylene (PP), PTFE and bitumen.