Blue Ocean PPR Cutters. A blade every ninja would envy.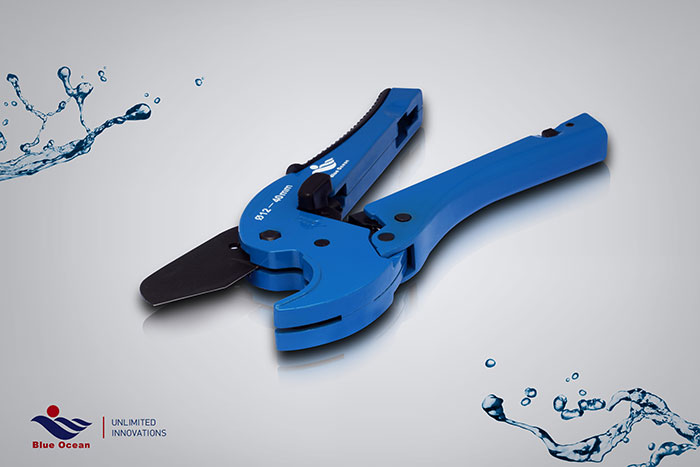 World is constantly growing and new technologies and innovations appear day by day. Here at Blue Ocean we are most concerned about creating new products and implementing innovations to products that our customers are already very familiar with.

Without any questions, cutters play a very important role in life of every professional involved in polymer pipe installation. And we value their work and try to do best we can to make it easier and less time-consuming.

That is why we introduce to you our new cutters with upgraded all-new blades. New blades come in black color and are made of new alloy composition, more advanced, more durable than previously presented standard cutters.

Key features:

All-new advanced alloy composition for blades
New and improved mechanism
New mechanism for opening
Usage time increased 2x times
Easier cuttings (3x times less pressure required for cutting)
New design
The whole line of cutters for all sizes will be available in December 2014.
Categories: