Blue Ocean PPR Valves - Advantages of PPSU over Brass
World is constantly growing and new technologies and innovations appear day by day. Here at Blue Ocean we are most concerned about creating new products and implementing innovations to products that our customers are already very familiar with.

We proudly present to you our innovation – PPSU balls for PPR valves. Since August 2014 we completely moved away from brass balls to PPSU. Why did we do that? It is simple: even though PPSU is a very expensive material, but in a complete product, price is more attractive and competitive comparing to valves with brass balls. In addition to that, durability is much higher and surface finish is smoother, lowering wear of the ball and increasing total application life of a valve by at least 200%. PPSU is much lighter than brass, making it easier for transportation and installation.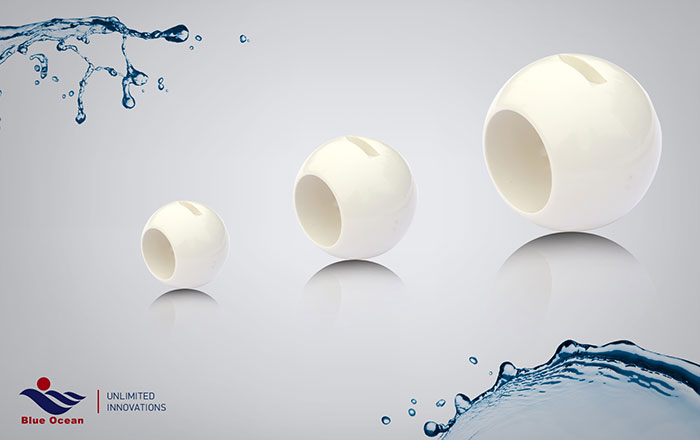 PPSU Raw material:

Polyphenylsulfone (PPSU) is a type of moldable plastic often used in rapid prototyping and rapid manufacturing applications. Polyphenylsulfone is a heat and chemical-resistant material. It is
typically used in automotive, aerospace and plumbing applications. Polyphenylsulfone has virtually
no melting point, due to its amorphous nature, and offers tensile strength up to 8000 psi. Its
commercial name is Radel

PPSU key features and advantages over brass:

High temperature resistance
High chemical resistance (PPSU can be used even in aggressive chemical environments)
Low weight comparing to brass fittings for the same applications
Low heat expansion
Exceptional long-term hydrolytic stability
Total amount of valve open/close times increased at least by 200%
Superior toughness and impact strength
No corrosion
Completely ecologically-friendly product and production
Categories:
22 11 16 - Domestic Water Piping