Building Intelligence Through iConstruct BIM Solutions
iConstruct's powerful and advanced Building Information Modelling (BIM) Technology is constantly evolving to deliver safety, environmental, cost and scheduling benefits.

Utilising the collaboration and review technology of Autodesk Navisworks, iConstruct allows users to configure and manage a range of information from various models (plus additional data) into a manageable, multi-user format.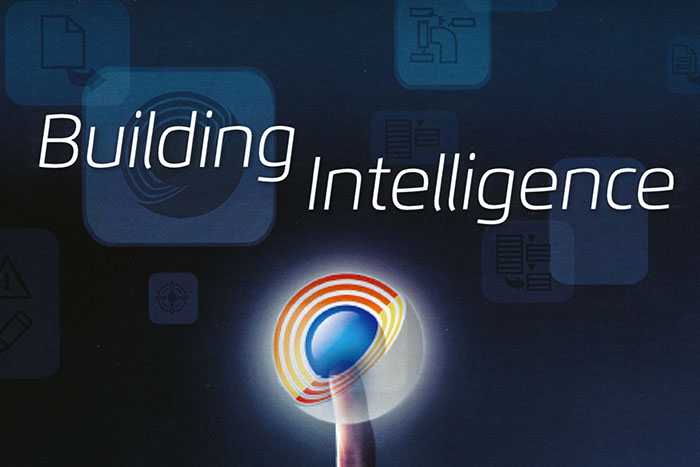 Smart and Efficient Clash Management
Improve the efficiency of a project's clash results with this easy-to-use tool, which works well with Navisworks Clash Detective to quickly isolate clashes in particular sections of a model by clash status and/or level. Clashes can also be sorted by clash count, so objects with the highest clash counts can be investigated first.
Clash Manager allows:
You to apply sorting rules and cleanup clash results data into more manageable tasks - all based on sorting properties.
Managing duplicate clashes and/or clashes that should be grouped as one clash is made easy by using options such as "Skip duplicate clashes" and/or "Proximity Group Field Tolerance". These unique features allow you to group clashes that are within a certain distance to each other.
Customised Reports
By using advanced report designer functionality, you can create your own Custom Clash View Reports to suit virtually any project stakeholder requirement, everything from executive dashboard reports to detailed lists with clashing elements properties and visual location markers.
Model Coordination
There are various tools in iConstruct which enhance the creation of a federated model.
Integrator
The Integrator allows users to create the their own custom data tab within Navisworks.
ReConstruct
A powerful tool that allows you to reorganise and group a model's hierarchy optimising the model's selection tree for different stages. You can also export a cropped model based on section planes making the files more portable.
Append Data
The Append Data command is used to add, modify, or delete custom data to a selection within the model.
Zone Tools
Zone tools propagate data from zone geometry within your models on to objects that are either contained or partially contained within.
Export Data
Export Data feature allows users to export customised reports from data within your Navisworks models in various formats including excel, access and PDF (combining data, charts, images and tables).
DataLinker
DataLinker is a powerful tool that provides the ability to bring in related information from external data sources and be displayed within the Navisworks model.
Audits
Audit is a very powerful tool to quickly create viewpoints and selection sets based on model properties and/or predetermined search criteria.
Automate recurring tasks using iConstruct
BIMFlow is a very powerful feature in iConstruct which automates the workflow for the creation of a federated model.
BIMFlow
Using BIMFlow, users can design their own workflows and put their ideas into practice. The workflow created by BIMFlow includes many of iConstruct's modules as well as Navisworks
own features. Once the workflow is designed and run, it follows all the commands and features one by one and creates the model in unattended mode.
Status Visualisation for project managers
iConstruct has two ways to create compelling visuals from your 3D model and data set.
Audit
The Audit function allows you to create customised coloured viewpoints of any component, spool, module or assembly. Used to create an overall Status Viz viewpoint, and automatically
generate isolated viewpoints based on any model properties.
ColorCode
The ColorCode tool, will read a variety of external data sources and colour your model on predefined rules, including SQL queries. When used with the View Report tool, you can quickly
get PDF, Excel, Html and many other report formats.
Advanced Exporting Interoperability
iConstruct provides a number of tools to export Navisworks BIM models to IFC4, IFC2x3, DWFx and DWG file formats. The conversion of BIM models to these file formats has never been easier, and iConstruct has continued to improve the exporters to work seamlessly over the years.
Smart IFC4 Exporter
Smart IFC4 Exporter allows the user to export model geometry, item properties and material colours to the widely supported Industry Foundation Classes (IFC) format. This enables the ability to import Navisworks BIM data into other construction software packages with ease.
Smart DWFx Exporter
Smart DWFx Exporter is a tool which leverages the inbuilt Navisworks DWFx export function to create DWFx files from the Navisworks BIM model. It was originally intended for use with CostX – first preparing the models into a consistent format then exporting using the Smart DWFx Exporter tool in order to bring into CostX for estimation.
Smart DWG Exporter
Export mesh or solid intelligent DWG's directly from Navisworks with x-data, layer customisation based on model data with retention of colours, groups and more. This allows you to import it with leading CAD software.
Major Global Customers Using iConstruct