C.R.I Pumps - over 50 years of engineering expertise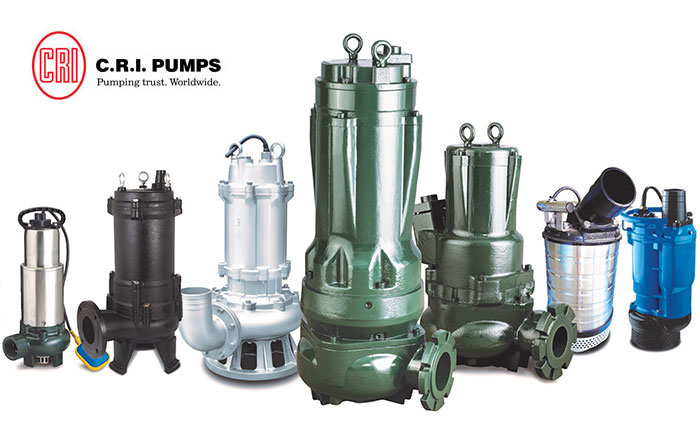 C.R.I always equip itself in advance to face the exponentially growing technological challenges across the industry and to gain high level of customer satisfaction.

C.R.I. Pumps (FZE)., one of the wholly owned Subsidiary companies of C.R.I. Pumps (Pvt) Ltd, a company registered in India and engaged in the manufacture of water pumps, motors & pumping systems.

C.R.I. Pumps (FZE) have been in pump business in U.A.E for over 9 Years and have strong distribution and service networks in GCC countries.

C.R.I's totally committed customer focus made it as a renowned brand globally. Presently our products are being sold and serviced in more than 90 countries across the world through 6 own subsidiary companies and steadfast channel partners.

C.R.I. produces different types of products comprising over 1200 models to meet the customer requirements in different segments. Our products are designed and manufactured employing superior technology to ensure fail safe performance. C.R.I has wide range of products & solutions for various applications namely Residential, Agriculture, Industries, Building services, General water supply, Waste water Treatments, Mining, and Oil & Gas etc.,

C.R.I. has the unique distinction of being one of the few proven pioneers in the world to produce pumps & motors in 100% Stainless Steel construction which gained a unique reputation for its quality & excellence. Our vertical inline and other Industrial range of pumps are supplied with IE-1 & IE-2 motors. We have extensive range of Solar Pumping Systems & Controls for various applications.

Over 50 years of engineering expertise
ISO 9001& 14001 accreditations
Fully equipped R&D wing with hi-tech tools and latest softwares. Recognized by Ministry of Science & Technology.
Over 150,000 Sq. Meter of covered area equipped with the latest machinery
Production capacity exceeding One Million pumps and motors per annum
Fully mechanized and automated Foundry with state-of-the-art technology
More than 1200 varieties of water lifting pumps & Motors to choose from
Wide range of Submersible pumps and motors in 3", 4", 6", 8" & 10" available with different materials of construction
Products with international quality certifications like ISI, CE, TSE, UR & UL
Winner of many prestigious awards for quality and excellence
A Government of India recognized Export House
The Company always keeps pace with the changing scenario and seldom fails in coming up with outstanding solutions every time. The unerring teamwork, which goes into the manufacture of every product, has brought in impeccable recognition for the company as well as its products – worldwide.
Joined hands together with Khimji Ramdas – Oman , for the past 7 years , C.R.I. Pumps made its presence in all the market sectors despite the stiff competition other brands offered. By keeping the ear to the ground and keeping in touch with the latest developments in the field worldwide, C.R.I. accurately uses the inputs for the developing better solutions each time.