Create a pleasurable shower experience for every family member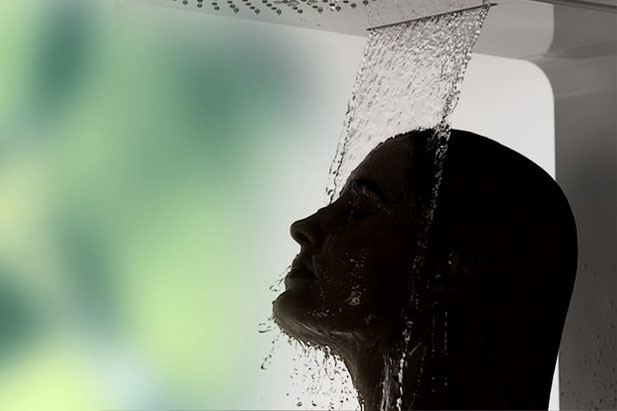 The luxury kitchen and bathroom specialist, Hansgrohe SE, has launched the new Raindance Lift Shower Panel to create a pleasurable shower experience for every member of the family.
As the first product of its kind in the Middle East, the minimalist adjustable shower system provides more space and freedom to move around in the bathroom with a simple push to glide its easy adjustable panel into the desired position.
The Raindance Lift Shower Panel is adjustable to a height of 20 cm so the RainAir Shower Rain Jet and the RainFlow Gush Spray perfectly match body height, providing more convenience and comfort for users; big and small, young and old alike.
With its timeless design the system is quick and easy to install and the surfaces are effortless to clean. The integrated Ecostat Select thermostat allows users to conveniently and safely manage their pleasurable shower experiences.
Another feature of the RainDance Lift Shower Panel is the RainDance Select Hand Shower. It allows users to switch back and forth between the three jet types quickly and easily: RainAir (soft), CaresseAir (massaging) and Mix (the best of both), just press the button whenever you wish to change the jet type. The RainDance Select Hand Shower is modern, handy and convenient to use.
The RainDance Lift Shower Panel can also help energy conscious consumers reduce water consumption by up to 60%, compared to standard showers, as it is equipped with Hansgrohe's EcoSmart technology.
Dirk Schilmoeller, Sales & Marketing Manager Middle East & North Africa, Hansgrohe SE, said: "We are a world leader in fulfilling consumers showering dreams and desires through innovative and design led products. The RainDance Lift Shower Panel is our latest trendsetting concept that will help to fulfill the needs of the entire family by offering individuality combined with practicality."