About Genesis System Cold Room
Brochures

Genesis System Cold Room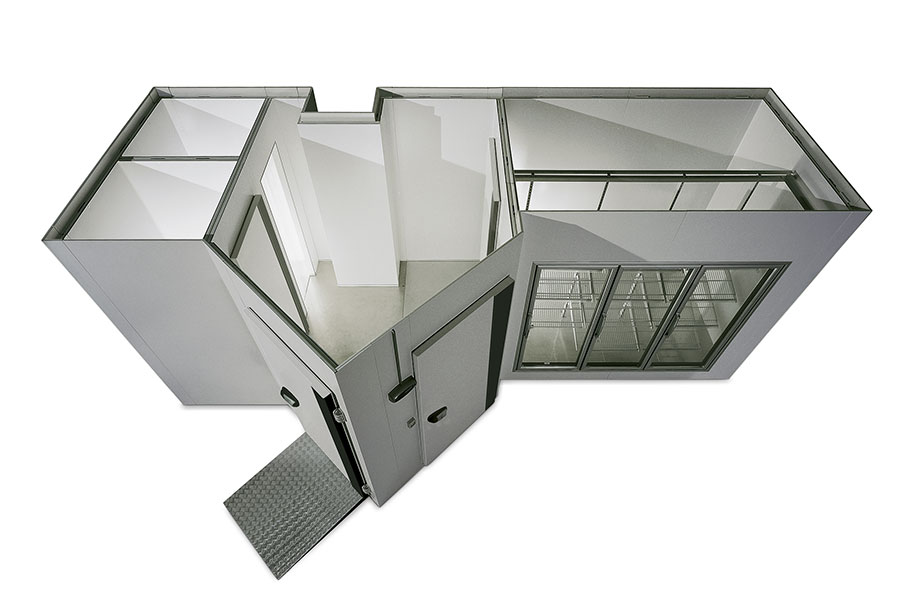 CUSTOMIZABLE
Tailor-made.
Versatility without compromises: Genesis System glass cold cell is fully customisable in shape, height and size. Easy to assemble and with a seamless design - without visible joints - it offers multiple solutions both in terms of design and use.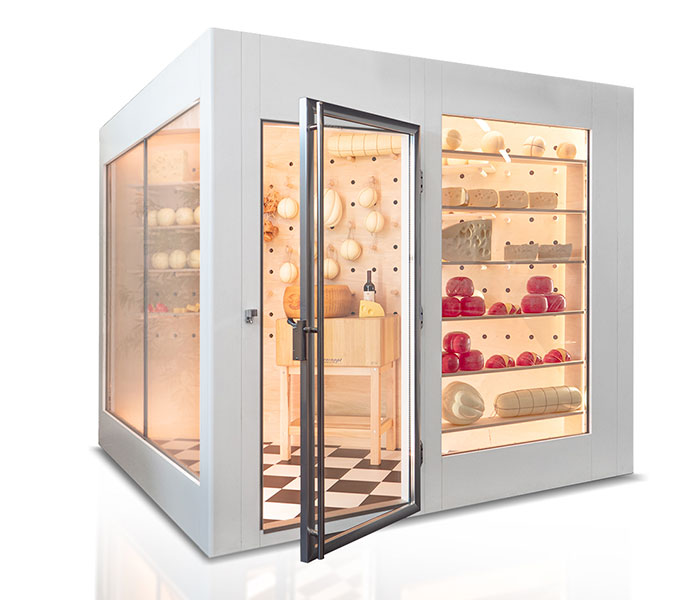 Genesis System is suitable for the preservation of meat, fish, fruits and vegetables, cold cuts and cheese, wine and drinks, but also to preserve fresh flowers for florists.

Please contact our commercial department to know more about tilted cells, with customised sizes and characteristics.


CORNERS
The solution to make the most of unexploited corners.
Genesis is also available in its Corner version. It has a door measuring 80x190 which opens on the right, 7 cm insulation and external height of 216 cm.

Modular cell with 30 cm pitch.
External walls made of pre-painted sheet.
Plastic coated or, upon request, stainless-steel sheet.
Rounded internal corners.

News archive:
Eataly Has Opened Its Doors in London in Great Style and With Criocabin Display Cabinets (5 Jan 2022)
11 00 00 - Equipment
11 21 00 - Retail and Service Equipment
11 25 00 - Hospitality Equipment
11 40 00 - Foodservice Equipment
11 41 00 - Foodservice Storage Equipment
11 46 00 - Food Dispensing Equipment
13 21 00 - Controlled Environment Rooms

Categories: coldroom, cooling room, refrigerated room, cool room.