Eataly Has Opened Its Doors in London in Great Style and With Criocabin Display Cabinets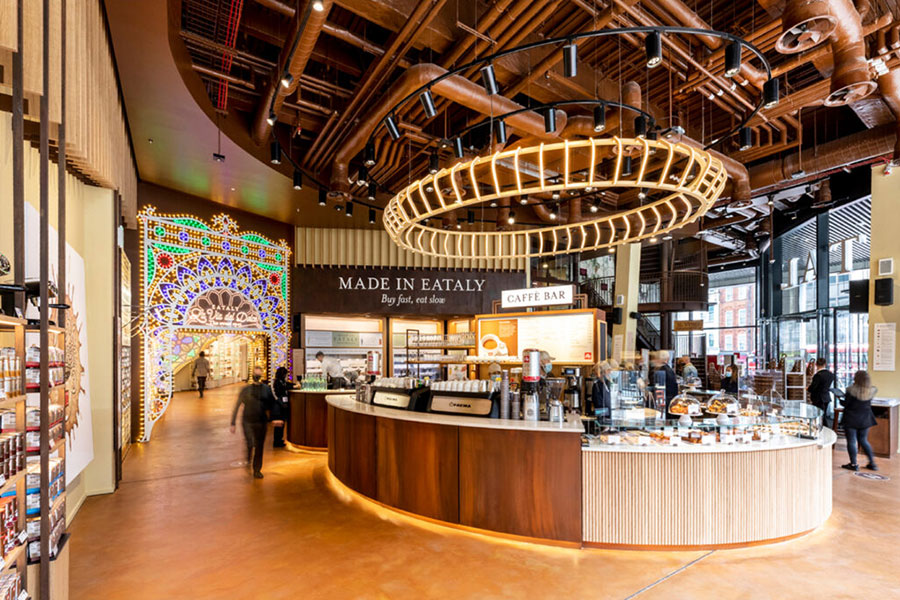 The UK can now also take pride in its own luxury district market for Italian food and wine products: Eataly has opened its doors in London, and done so in great style.

The new shop, located in Broadgate, covers 4,000 square metres and offers more than 5,000 Italian products, excellent local specialities from all over Italy.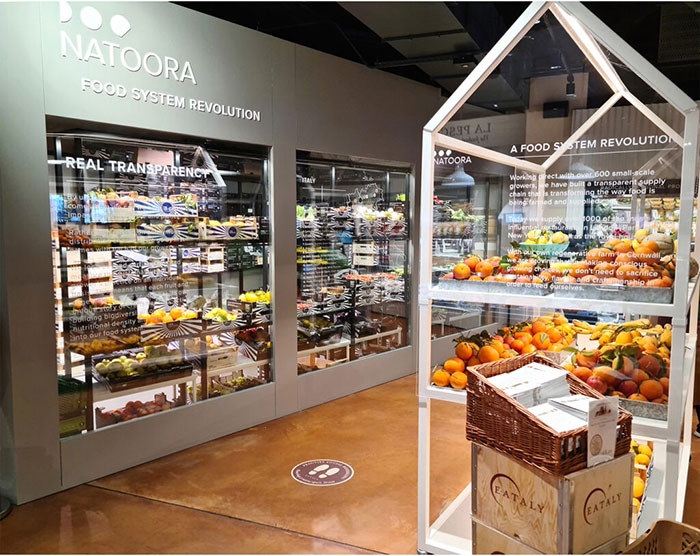 The interior features bars, restaurants, tasting areas, workshops for on-site production and areas where you can buy fresh produce. For example, our partnership with Natoora offers the best Italian fresh fruit and vegetables, preserved in the Genesis Criocabin coldroom specifically made for the Fruits & Veggies area.

In the meat department, and more specifically for Dry-AgedBeef, Genesis is always at the forefront in respecting a long-standing British custom.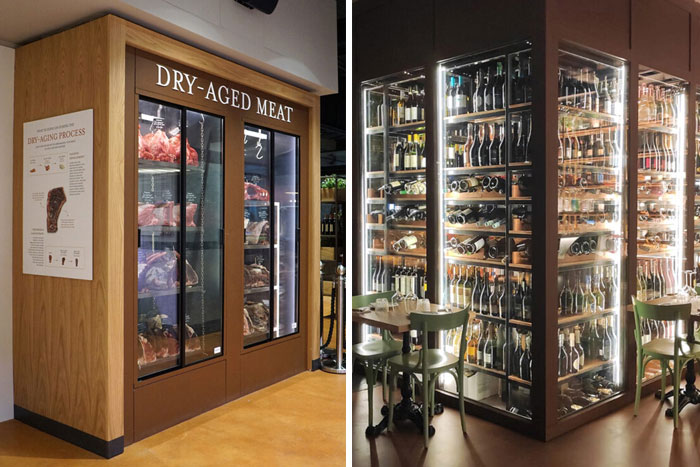 Another centrepiece of the project is the wine cellar: with 2,000 wine labels, Eataly in London will become the largest Italian wine cellar in Europe, outside of Italy. Criocabin has also taken part in this ambitious project, with a fully customised coldroom, which elegantly preserves products that represent Italian culture and traditions.
@CriocabinSpa #Criocabin #TastePresentation
Categories: