About Duflex - Ducab Flexible Cables
Duflex - Ducab Flexible Cables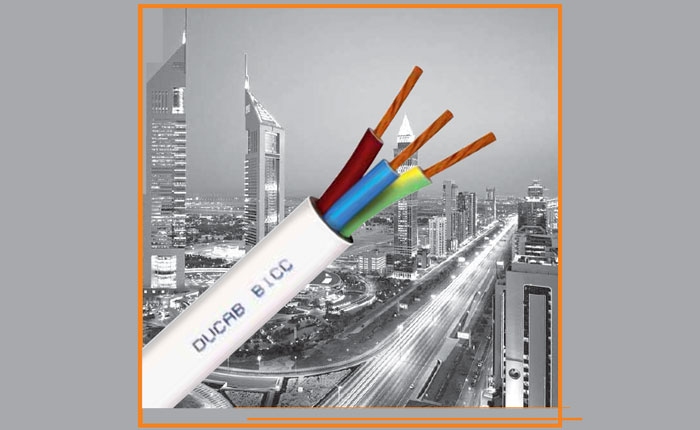 TYPE
Single and Multi-Core Flexible Cables
USE
Designed for indoor wiring applications, connecting handheld equipments such as power drills, hand grinders etc where cables are subjected to stress by kinking and twisting.
OPERATING TEMPERATURE
70 °C.
MANUFACTURED TO
BS 6004, BS 6500, IEC 60227
RANGE
Class 5 Copper conductor, PVC insulation, sheathed/unsheathed from 0.5mm² to 240mm².
NOTE
Upon request, Ducab is also able to supply cables of higher thermal class with special PVC insulation.

26 00 00 - Electrical
26 10 00 - Medium-Voltage Electrical Distribution
26 20 00 - Low-Voltage Electrical Distribution