'Ducab Dragons' Award Ceremony for Cable Sales Leaders
Ducab, the Middle East's leading manufacturer of high quality cables and cabling products, has concluded its annual partner recognition programme, Ducab Dragons. The results of the 3-month sales promotion campaign were announced recently at a gala event at the Jumeirah Beach Hotel, Dubai. Over 250 of Ducab's channel partners from across the UAE attended to appreciate more than 70 high-performance partners who have qualified for the grand experience of 2014: a week-long tour of Europe under the medieval theme 'Dungeons and Dragons'.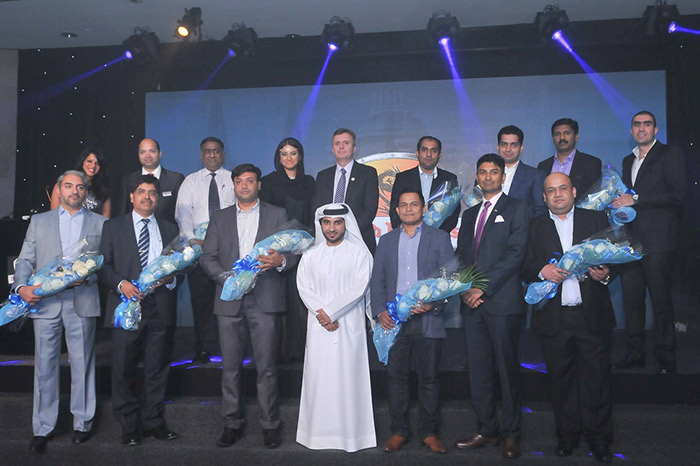 Colin McKay, General Manager – Sales and Marketing, Ducab, said: "Our partners have been at the forefront of driving Ducab's growth in the UAE and beyond, and they are also our source of information on what customers are demanding. Our annual partner promotion, Ducab Dragons, is unique among B2B organisations. Now, we are back for the fourth year, and we continue to see great response and participation from our partner community. Ducab congratulates all the winners, and recognises and appreciates the efforts of all our partners."

Ducab's retail distribution channel is represented in the UAE by ten strong and committed distributors, who further interact with the resellers and retailers. During the promotion, Ducab teams visited retailers across the Emirates to educate on how to participate, and explain promotion details.

At the award ceremony, representatives from the distributors and retailers were present, alongside Ducab team members, and many winners were recognised for their sales achievements during the promotion period.

Ashwin Bhatia, from Electromec Co. LLC, said: "We have worked closely with Ducab for more than 30 years, and have had a great experience with the Ducab Dragons promotions over the last four years. We see good response to Ducab's range of products, and more so due to Ducab's proactive communication around safety, certification, and innovation. We appreciate Ducab's investment in their partners, and look forward to more editions of Ducab Dragons."

Mr Unnikrishnan, Haji Commercial Co. LLC, said: "An initiative such as Ducab Dragons is an unmatched motivator for our sales force, and coupled with the industry-leading range of products from Ducab, it is easy to see why Ducab is continuing its growth and success. Our team keenly awaits the Ducab Dragons programme every year, and the growth in participation, the high-quality experiences, and the revenue numbers show that this is a successful investment by Ducab."

The Ducab Dragons promotion was open between February and April 2014, and distributors, retailers, and traders in the UAE could participate. Details of sales and programme submissions were collected online, and winners were identified based on sales volume and other criteria.

Ducab Dragons is now in its fourth year, and previous year's editions included experiences such as martial art training in Hong Kong and Macau, dragon boat racing in Thailand, and cricket in India.
Categories: