Ducab Receives Recognition for its Social Responsibility
Ducab, the Middle East's leading manufacturer of high quality cables and cabling products, has been awarded by the Arab Organization for Social Responsibility. The fourth edition of the award recognised Ducab for its sustained commitment to its societal responsibilities in the UAE.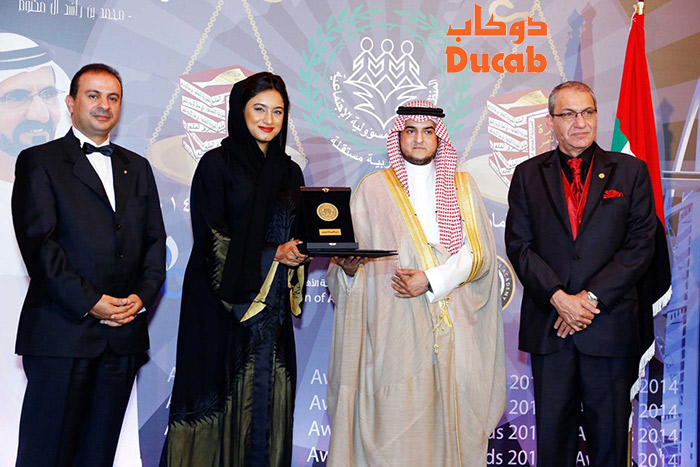 Shaima Mayouf, Assistant Marketing Manager at Ducab, accepted the award from Sheikh Mohammed bin Nasser Al Manea, Chairman of Nasser Al Manea Social Responsibility Award, at a ceremony on Tuesday, June 24th, at the Burj Al Arab, Dubai.

The Arab Organisation for Social Responsibility has instituted this award to motivate companies to expand their social responsibility programmes. The award takes into consideration activities initiated by public and private companies across the Arab League states.